<<<<======Share on Facebook Here
If you Like, RETWEET HERE============>>>> And Comment Below!
MLM Blog: My Most Controversial Offline MLM Training Webinar Of All Time!
This is some controversial training, don't say I didn't warn you. Of all the offline MLM training I have ever done with anyone, this one got me the most feedback. Some loved it, others cursed it. Let me share with you some of the comments from this exact webinar on 3 offline mlm strategies to build your business:
"I think this method is so wrong. It is deceptive possibly border line fraud."
"Ray, I love you man. You're the best! But Larry's method is frankly too deceptive."
However, on the flip side, here were some of the more positive comments on this offline mlm training:
"Thats too freakin easy, 35 leads in one day??? I'm doing it!"
"This was one of the best trainings of all time! Thank you Larry and Ray!"
"POWERFULL!! Oh yeah this is exactly what I need!!!"
"This was great Ray thank you"
"WOW...again...this is PRICELESS"
"Thanks a ton Ray & Larry, tremendous training"
"This is unbelievable info!"
"Thanks Ray and Larry for all of this great info.  you guys are amazing!"
Here it is, the Offline MLM Webinar You HAVE to Have an Opinion About!
Note: This webinar was done for my Numis Network team, if you are in another deal, you can still watch it and apply the tactics, just understand some of our verbiage talks about our gold and silver MLM and I make no bones about it!
If you were on this webinar, leave me a comment at the bottom of this post and tell me your thoughts. Was it too deceptive for offline mlm building or were they great strategies? If you watch the video below having not seen it live, what is your reaction? Be sure to watch the entire video as he discusses not one but three offline mlm strategies that have worked for him.
In the webinar I mention this book by Mark Yarnell, I high suggest buying it if you do not have it
Are you looking for a mentor? CLICK HERE
If
you enjoy this post,
please quickly do me a favor and share with others and comment below.
To Your Abundance!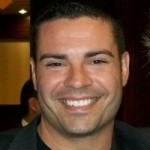 Ray Higdon
[email protected]
Follow Me On Twitter -
Southwest Florida Twitter Dude
Check Out My FB Page -
Ray Higdon Page (Free Internet Marketing Resources)
Wanna Work With Me? -
Work With Ray Higdon
PS: You can get updates like this and others by entering your name and email in the top right box of my site.
PSS: If Your Upline Does Not Have a Step-By-Step Blueprint For Success, Check This Out (Unless You Already Have Too Many Leads) -

Click Here For Instant Access
NOTE: You Have to Check the Checkbox
That Says You Are NOT a Spammer to
Make a Comment Below
Image: Ian Kahn / FreeDigitalPhotos.net
If you enjoyed this blog on Offline MLM strategies, share this with others and comment below!