<<<<======Share on Facebook Here
If you Like, RETWEET HERE============>>>>
And Comment Below!
How to use Blog and Web Tracking Software
to Increase your Profits
The #1 mistake network marketers make is they say too much. The #1 mistake that online mlm marketers make is they don't track. Today, for the first time, I am going to peel back the curtain on what I use for blog and web tracking software that will allow you to greatly increase your traffic, your leads and of course, your profits.
Why use blog and web tracking software?
Amateurs hope, professionals track. Let me give you the story of when I started as an online MLM marketer.
I started with article marketing. I would write 10-20 articles per week and get them into different article sites. I started making some commissions from marketleverage and clickbank. I was spending hours and hours a day submitting these articles and it started working! Here was the problem: I had no idea which activities was actually producing the income so I did not know what to focus on and what activities were a complete waste of time.
There are a lot of blog marketers out there that spend a lot of their time doing social media, submitting content through Tribepro and writing articles and they actually have no idea which, if any, of those activities are making them actual money versus just treating their online mlm business like a popularity contest. The simple addition of using blog and web tracking software will allow you to identify where you are getting leads, where traffic is coming from and perhaps most importantly, how to track if changes you made on your blog was a good thing or not.
Two Options with Blog and Web tracking software
For a long time I played around with Google analytics. It is free and you can access it here. I recently decided to start using iTrackerPro as it had a lot easier navigation and very easy to use reporting. To the right you will see a list of SOME of their clickable reports.
Web tracking software allows you to test out different things. For example, I recently found a cool popup to capture leads and it looked a lot better than the one I had been using. So, I bought it and implemented it and waited for the leads to roll in. Well, because I had web tracking software I was able to quickly notice that the new popup actually worked a lot less effective than the one I had been using, so, I switched it back of course. How many of you are making changes to your blog and HOPING that it increases your effectiveness?
Always remember, amateurs hope, professionals track. The earlier in your online mlm marketing career that you learn this, the better!
If you enjoy this post, please quickly do me a favor and share with others and comment below.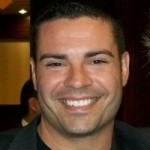 Ray Higdon
Follow Me On Twitter – Southwest Florida Twitter Dude
Check Out My FB Page – Ray Higdon Page (Free Internet Marketing Resources)
Wanna Work With Me? – Work With Ray Higdon
PS: You can get updates like this and others by entering your name and email in the top right box of my site.
PSS: If Your Upline Does Not Have a Step-By-Step Blueprint For Success, Check This Out (Unless You Already Have Too Many Leads) –

Click Here For Instant Access
NOTE: You Have to Check the Checkbox That Says You Are NOT a Spammer to
Make a Comment Below
Image: worradmu / FreeDigitalPhotos.net
If you enjoyed this MLM Training blog and web tracking software, share this with others and comment below!