How do you properly set expectations for your new network marketing teammate?
In this post I will explain what you need to do to set up your new recruit to hit the ground running.
Feel free to share this with your team.
New Network Marketing Teammates
Now this, is very important. It's so important for the network marketing profession because it is so bad out there.  I would say the the two main terrible things about network marketing are:
How most network marketers use social media.
Setting unrealistic expectations for people entering the network marketing space.
Part of our mission is to de-train network marketers from the non-sense that people are posting on social media.
How you all act on social media, posting your sales page, posting your join my deal. Would you like to know how to blah blah blah blah blah blah blah, make $10,000 in six minutes and no selling involved. STOP IT.
Setting Expectations
The problem is most people when they're prospecting someone they make it sound so easy. "Oh man, four minutes a day, you never have to talk to anyone. You'll be at 10,000 a month 30 days, it's going to be awesome."
That's how most people flutter through the tulips on introducing a prospect to joining your team. It's ridiculous. Would we do that anywhere else?
Let's say you're looking for the perfect spouse. You're looking for your wife or husband. Would you ever go to them and say, hey, you know what? Man, I'd really love for you to marry me and tell you what, you don't got to work. You don't got to cook, clean. You just lay on the couch and you just watch some TV and I'll just do the rest for you. It's going to be awesome.
No, you would never do that.
If you're an employer, would you ever hire someone and they say "I'm considering this job. What do I have to do?"
"Oh man, don't worry about it bro. Don't worry about it. You don't got to do work."
No, you would never do that.
The Point For Network Marketing
Most people in network marketing think that the sale or commission is the end game. Who gives a rat's behind about the sign-up bonus? Stop it. Seriously. If your only mind is on the sign-up bonus, then go sell cars. Go sell real estate. Go sell something that has larger bonuses.
The point of network marketing is for you to introduce someone into a culture that they enjoy, they stick around and they go and talk to other people about and then you have leverage.
Costs
If someone says they want to build a business and they say, "is there anything else I got to buy?"
Yes, there is.
Are you a business owner?
But, it's a little different then opening a new business. You don't have to pay $80,000 for a brick oven to cook your pizzas. You don't have to buy a plot of land and build a big commercial warehouse on it. You don't got to do that. You don't have to pay the $40,000 franchise fee.
But yes, there's other things to buy. And yes, if you want to build a serious income, you got to talk to more people. Yes, it's going to be hard work.
Explaining Low Overhead For Residual Income
It's the lowest overhead, lowest risk way for you to create freedom in your life. It's the lowest risk, lowest overhead way for you to create residual income. There is no question.
What are you going to tell me? Apartment buildings? Okay, yes, you can create residual income, certainly not low risk, certainly not low overhead. What else are you going to bring me, ATM machines? Also higher risk, higher overhead. What are you going to bring me, car washes? Higher risk, higher overhead. You're going to bring me single family homes? Rent them out? Higher risk, higher overhead.
What are you going to bring me that's lower risk, lower overhead than network marketing? Franchise? Forget about it, okay? Now I'm not saying all those models are bad, I'm not against them. They're just higher risk, higher overhead. No question. There is no debating that. There's zero debate and so we have a great thing. Let's not hype it. Let's not make it- let's not cheese it out.
Try Talking Them Out Of It
Yes, try talking them out of joining. Why?!
Let me tell you, this method works! In the video below I explain how and why you should try talking your prospect out of joining.
What did you think of that? Powerful right? Comment below if you got value from this. Feel free to share with your teammates.
More Resources For You:
How To Attract and Recruit Strong MLM Leaders
Training on MLM Recruiting and Cold Market
29 Sources of Leads so you never run out of people to talk to ever again
Did This Help You? If so, I would greatly appreciate it if you commented below and shared on Facebook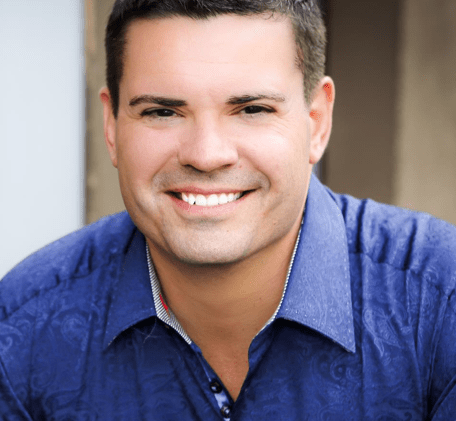 Ray Higdon's Network Marketing Blog
Skype: ray.higdon
Email: [email protected]
Periscope – Ray Higdon on Periscope
Considering Coaching? Check out my Work with Me tab and Survey where we Help People Everyday.
PS: If you haven't recruited anyone, or fewer than 10 people, This Course will Help (and is on Sale)
If you enjoyed this post about How To Set Expectations For New Network Marketing Teammates, retweet and comment please