Do you want to get more sales and recruits this holiday season?
In this training I share How to Prospect and get MORE Customers and Reps During the Holidays.
How To Prospect And Recruit During The Holidays
So, how do you prospect during the holidays? If you feel that everyone is so distracted and money is a premium, this will help.
Here are 3 tips to crush it during the holidays.
1. Change Your Language
Step one of accomplishing almost anything that you're not sure how to do or you don't think is possible is change your language.
The holidays is the biggest buying season of the year. Seriously, if I went back in time, I would say most years, our best months were November and December.
This IS the buyer's season.
You see that which how you think. So, if you think money's a premium, people are tight, and no one wants to buy stuff, that will be your experience.
Step number one of accomplishing pretty much anything that you aren't sure how to do or you don't think is possible, change how you describe it.
Change your language about it. Saying things like, "I'm so happy and grateful that there's so many people in the holidays that want to join my team and want to buy my product."
Now, you may not believe it at first. But you just saying that, you will start seeing examples. You'll start seeing examples that you never would've seen before.
2. Track Your Numbers
I found that if I tracked my numbers during the holidays, during the non-holidays, they're hardly different at all. If I prospected 200 people during a period outside the holidays and 200 people inside the holidays, they're pretty much the same. I really didn't notice a big difference.
Now, what I notice is more people saying in their head, "Oh, holidays suck. Oh, the holidays, no one's going to buy." So they do LESS production and they do LESS activity. Their habits are down. And, when your habits are down your results are always down, holidays or not.
You could just randomly decide, "You know what, March really sucks. March is just a terrible month and I never get any production." If you carry that thought and it effects your activity, which our thoughts do effect our activities. You WILL have less production in March, for no rhyme or reason. What you carry in your thoughts, effects your activity.
[clickToTweet tweet="If you have less activity during the holidays, you're going to have less results." quote="If you have less activity during the holidays, you're going to have less results."]
Make sure you're tracking your numbers each and every week.
3. Know Your Prospects Desires
I look at the holidays as a lot of people in a buying frenzy. They're getting hit with sales all day long and they got that buyer's blood going.
They're buying gifts for others and they have this energy of, "You know what? I'm buying so much for other people, maybe I should do something nice for myself."
You can speak to either their needs or desires.
You can say, "Hey, I got this thing and it'd be a great gift for your people," or, "Hey, you have been working hard all year, you deserve a nice thing. You should check this out."
Did you find that helpful?
Let me know what you think in the comments below. And, feel free to share this with your teammates.
More Resources For You:
How To Create Sales Today Without Discounting
How I'd Start Over And Build A New Network Marketing Team
29 Sources of Leads so you never run out of people to talk to again.
Did This Help You? If so, I would greatly appreciate it if you commented below and shared on Facebook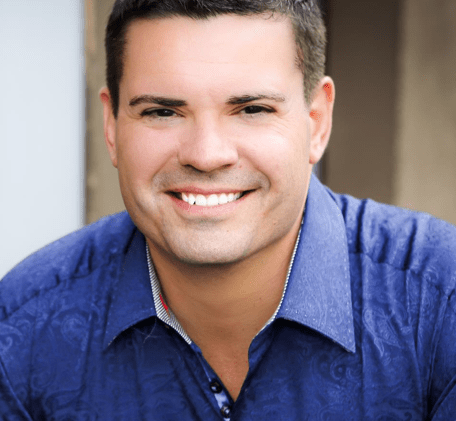 Ray Higdon's Network Marketing Blog
Skype: ray.higdon
Email: [email protected]
Facebook – Facebook.com/rayhigdonpage
Considering Coaching? Check out my Work with Me tab and Survey where we Help People Everyday.
If you enjoyed this post about How To Prospect And Recruit During The Holidays, retweet and comment please