<<<<======Share on Facebook Here
If you Like, RETWEET HERE============>>>>
And Comment Below!
How to Locate Legit Home Based Jobs in This Economy
There are a lot of people in this economy looking for ways to make alternative income and for home based jobs that are real and legit. In this blog I am going to help point you toward some resources to weed out the shams and scams and actually locate the home based jobs that still work in this economy.
Are there Zero Cost Home Based Jobs Out There?
The answer is yes, but, with a catch. I left my job in corporate America when I was 26 years old. I was making an $80,000 a year salary but hated my life and wanted to go out on my own. Since then, I have tried all kinds of home based jobs, work at home jobs and studied about every type of home based business ideas you can possibly research. If you are serious about making money from home, you have to understand one thing…The Zero Cost Home Based Jobs require a lot of time and effort.
That doesn't mean they do not work, not at all, you just have to be hungry and disciplined and work hard. You can get into affiliate marketing which is making money off the marketing and sale of other people's products. Some affiliate networks require approval but one that does not is Clickbank. Affiliate marketing is one of the legit home based jobs that will make you money, but, you have a lot of competition and have to learn some technical stuff here. If you are getting into this niche, I suggest taking the time to read Tim Ferriss's 4 Hour Workweek.
Choose to check out Home Based Jobs That Can Be Leveraged
When I was 19 I was selling a ton of stuff on eBay. I would go to yard sales, clearance sales, flea markets, etc, buy products and sell them on eBay. It was fun, made a little money but the problem was there was no leverage.
With no leverage you are pretty much trading dollars for hours and in most cases if you analyze your time, you are making less than minimum wage. I don't know a way to leverage eBay, even if you market yourself as an eBay seller and get people to bring you things to sell, you still have to upload the auctions and pics and trade dollars for hours. You can never have an army of people that you have trained to sell product for you (if you have a conflicting idea for eBay that can be leveraged, please comment below and share!)
The Home Based Job That Set me Free
Here are the different home based jobs I have tried:
– Affiliate Marketing
– Bought an advertising Franchise
– Real Estate Investment Company
– Small Business Coaching
– Platform Speaking
– Network Marketing
Now, some of these had me traveling. Several of these I did make some money with, but, none of it lasted except one. And that one is Network Marketing. The great thing is this is a total secret to the masses. The masses think it's "some sort of pyramid scheme" (said in a a hillbilly accent), which, you should understand, is what makes this so powerful. It is an advantage that the masses think there's a catch to network marketing and that keeps them out of it.
If people understood how low the overhead is for network marketing and how much money you could make, everyone would do it. Thankfully, most think that having a traditional job working for someone else is the only way to go. (for further reference, you might like this article – 10 Reasons a Homebased Business May Beat Having a Job)
Network Marketing has allowed me to travel the world, I won a $100,000 car and have a very large amount of passive residual income that comes into my household every single month. Most people start their month off at zero, my bills are fully covered each month whether I personally make any sales or not. That is leverage. If you have blown off someone because you thought it was a "pyramid", well, you can stay with the masses that think this and also hate their jobs and life or learn a little bit and stop being so ignorant about this $114 billion industry supported by Warren Buffet, Robert Kiyosaki, and Donald Trump.
To locate a Network Marketing Business Opportunity that is right for you, I can suggest this blog post – Why Choose a Network Marketing Business Opportunity.
Are you looking for a mentor, Email me at [email protected]
If you enjoy this post, please quickly do me a favor and share with others and comment below.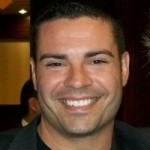 Ray Higdon
Follow Me On Twitter – Southwest Florida Twitter Dude
Check Out My FB Page – Ray Higdon Page (Free Internet Marketing Resources)
Wanna Work With Me? – Work With Ray Higdon
PS: You can get updates like this and others by entering your name and email in the top right box of my site.
PSS: If Your Upline Does Not Have a Step-By-Step Blueprint For Success, Check This Out (Unless You Already Have Too Many Leads) –

Click Here For Instant Access
NOTE: You Have to Check the Checkbox
That Says You Are NOT a Spammer to
Make a Comment Below
Image: graur razvan ionut / FreeDigitalPhotos.net
Image: renjith krishnan / FreeDigitalPhotos.net
Image: graur codrin / FreeDigitalPhotos.net
If you enjoyed reading about Home Based Jobs, share it with others and comment below!