<<<<====Share Over Here =)
How to Get Rich From Home – Entrepreneurship Ideas
If you want to know how to get rich from home, you have to start thinking more about two terms I will discuss in this post.
My Buddies Max and Helene…
My family and I are up visiting Stone Mountain, Georgia for a few days (going snow tubing today and am excited!) and last night I visited old friends of mine, let's call them Max and Helene.
Max and I did a lot of real estate together in Florida and well, that didn't work out but we sure learned a lot to put it mildly. We also did an advertising franchise together and well, that also didn't work out but it was another great learning lesson for both of us. Now Max is a highly in-demand database programmer and on the side he flips real estate houses in the Atlanta area.
The Two Terms to Consider with ALL Entrepreneurship Ideas
From the different coaches and books on entrepreneurship I have gone through, there are two main terms that I think about when I am considering a new business. (there are others of course, you can see a video blog on this topic here – Secrets of Multiple Streams of Income) The two terms I will talk about in this post are scalability and leverage. Leverage is a pretty simple term, actually just taught the concept to my kids and they get it but in a nutshell it is focusing on entrepreneurship ideas that will allow you to make money not just on your efforts but on the efforts of others. Network Marketing is your lowest barrier to entry into leverage but really any company with employees and a business model that does not solely rely on YOU the entrepreneur can be leveraged.
Scalability is the ability to grow exponentially without a necessary increase in your work output. The best example of this could be information marketing. I.E. if I sell a digital course ten thousand times my work output is not increased at all.
Get Rich from Home with Whatever You Are Doing
So my friends Max and Helene are buying fixer upper properties, fixing them up and will be making a pretty serious amount of cash when they sell and just keep hopping up the property ladder to pocket lots of money. They did this in Florida very successfully by the way, but, the question is, is that leveraged or scalable?
Can they buy 100 houses as easily as they buy one? And, can this model continue without their involvement or a reliance on their work effort? The answer is not really. Yes, they could hire contractors but you still have to manage them and without a pretty serious output of money for all the overhead in a construction business, this get rich from home plan may actually make them rich, but, not in a scalable or leveraged way. So, what was my suggestion?
How to Make Millions with Your Knowledge
If you truly want to get rich from home, pay attention to the thought process here: Just curious, how many of you reading this post got excited thinking about buying a fixer upper and selling it for lots of money? I can bet that most of you did. Wouldn't you like to know the secrets that Max and Helene know when it comes to getting hard money, picking the right property, negotiating the best deal and knowing what repairs to do to maximize profit? Let me ask you this, what if Max and Helene did videos all along the way of the entire process, put that into a course and sold that course, would you buy it? If they walked you through how anyone, in any town could do this, would that interest you? By the way, they have three kids, homeschool them and Max works a fulltime job so they do this in their part time.
THAT is how you can get rich from home with scalability and leverage, by selling YOUR knowledge in information products. Do the same thing you are already doing, then video catalog how you are doing it, and sell that training. If Max and Helene sold 100,000 copies of their training, would that affect the amount of work they would have to do? The answer is no. The next time you are putting together entrepreneurship ideas on how to become wealthy, remember this post!
Great Books on Entrepreneurship
Here are some suggested books on entrepreneurship that I have read that I really enjoyed and have helped me:
1. Ready, Fire, Aim by Michael Masterson
2. How to get Rich by Felix Denis
3. The Charge by Brendon Burchard (this one you can get free by covering shipping)
If you found this helpful, please comment below!
To Your Abundance!
Did This Blog Help You? If so, I would greatly appreciate if you commented below and shared on Facebook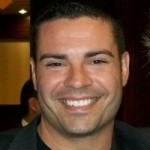 Ray Higdon
Skype: ray.higdon
Email: [email protected]
Work With Me – Numis Network
Image(s): FreeDigitalPhotos.net
PS: Learn how to get traffic from Google no matter what your business is – 48 Hour Sale Here

If you enjoyed this post about How to Get Rich From Home – Entrepreneurship Ideas, retweet and comment please