<<<<======Share on Facebook Here
If you Like, RETWEET HERE============>>>> And Comment Below!
How to Call and Follow Up With Your MLM Leads
The most profitable skill you can develop is your phone skills. This blog will give you a guideline on how to call your MLM leads and how to follow up with them to ensure the highest return on your time.
When Should You Call Your MLM Leads?
Someone opts into your capture page or blog and leaves their phone number, when should you call them? My suggestion is to call them as quickly as possible. DO NOT be desperate when you call them but if you call them right away you establish that you are a professional and there is a human being behind the website. Most marketers never call their leads as they are too lazy, scared or think they are too cool for school. This gives YOU a huge advantage. Let the lazy wonder why they never get any sales and you can gobble up people left and right. If you call them right away and you hear them through the phone listening to the video you wanted them to watch when they opted in, tell them to finish that and you can call them back or they can call you when they are done. As people have A.D.D., you want to reach out to them before they are on some other marketers page which will make you stand out.
What do you say to your MLM leads?
The focus should be on them, not you. Here is exactly what I say when I call my MLM leads:
"Hey there, this is Ray Higdon, I saw that you visited one of my pages and wanted to reach out to see how I can help you."
Then I listen and my goal is to get then to talk as much as possible. After listening I might ask them questions such as: - What has recently changed in your life that has you open to a home business? - Are you getting the leadership and support in your current company that you feel you need? - How are you doing with generating leads online? The goal, again, is to get them to talk which will supply me with enough information to know which direction to move them toward. If I feel they may be a fit with my primary company, I might suggest they go and watch my recorded presentation and follow up with me.
What About Leaving Voicemails?
There is a lot of gold in leaving voicemails as most people do it totally wrong. The goal of a voicemail is to get a callback, not explain your compensation plan or product. Leave a very simple voicemail. If you are NOT generating 30-50 leads per day, this is where you need to focus your energy to squeeze as much out of each lead as possible.
The first voicemail.
Leave a simply one saying,
Hey there, this is ______, I was referred to you, please give me a call back at xxxxx.
You do NOT want to sound like a sales person or they probably will not call you back. Another option you can play with as people are hooked on training like crack addicts is to call and say this,
Hey, this is ____, just calling to get your information to send you our free training, call me back at _____ so we can get this out to you.
The second voicemail.
This should give a slight bit more information such as, Hey there, this is _____, yesterday you visited my site on making money from home and just reaching out to see how I can help you, you can reach me at ________.
The third voicemail.
This is where you do the takeaway.
Hey ___, this is ____, just wanted to know we are taking you off our list of people serious about making money from home. Wish you the best of luck and thanks for visiting the website, www.____.com. Take care and this will be the last time we call, good luck.
You will get the most callbacks from this message as people respond well to the fear of loss. Hope this helps you with contacting your MLM leads. Be sure to enter your name and email in the box to the right to download my instant lead generation training.
If you enjoyed this post please comment and share if you want more content like this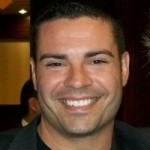 Ray Higdon Skype: ray.higdon Email:
[email protected]
Image: Ambro / FreeDigitalPhotos.net
PS: If Your Upline Does Not Have a Step-By-Step Blueprint For Success, Check This Out (Unless You Already Have Too Many Leads) –

Click Here For Instant Access