<<<<======Share on Facebook Here
If you Like, RETWEET HERE============>>>>
And Comment Below!
How To Build Your Newest MLM Even When You Failed in the Past
This is a VERY common scenario. I run into this question all the time. "Ray, you don't understand, I have tried 12 of these companies and my friends and spouse have seen me fail at these every single time, how can I possibly promote this newest mlm differently?" This blog is especially for those who have seen failure in network marketing and are considering or having a go at it again.
I have worn out my warm market…
I hear this often. MOST of the time, this is simply not accurate but let's look into this common excuse. Do you realize that if you were properly trained you would NEVER wear out your warm market? Let me give you my brief story.
Ray, I've Gotta talk to you about making extra money, said Kyle
Feb. 2004: My friend Kyle called me and told me he was in a network marketing company and that this juice was the most amazing thing ever, he felt fantastic, it had helped a lot of people and so on. At the time I was doing well as a real estate investor. My friend was real adamant on this juice thing so I told him I would buy the juice, BUT I WOULD NEVER DO THE BUSINESS! After studying how network marketing worked and how the residual income worked, I was hooked. I worked my butt off and hit what the company called Ruby Executive in 87 days and then was surprised to find out that my first quarter I was #2 in the company as what they called a "starmaker", that means I had helped a lot of people get their first 2 people in and I was the second-most person in the company as far as the number of people I had helped (at the time out of 600,000 people).
Sooo, what happened?
The compensation plan for this company was one of the old-school binary systems. You know, one that only paid you off your lesser leg and then paid you bonuses based on what level you were, which, was also based on your weaker leg. The first 3 months I had been able to perfectly balance then after that I saw 9 six figure earners spring out of my one leg (I built both myself, this was not spillover) but, I could not get my lesser leg to grow no matter what I did so my checks went down, down, down. I worked my heart out for 2 whole years at this, never hit a new level and also noticed none of my team hit any new levels either. Bummer right? Well, it taught me 2 valuable lessons. #1. Getting in during momentum is good but better to get in BEFORE momentum will make you a whole lot more money and #2 never, ever, do an old school binary again.
What the heck does this have to do with me?
Everything. I worked that business for two years talking to every single person that came within 3 feet of me. The company did NOT allow internet marketing so I did not know how to do that but every warm or even slightly warm person that came around me got pitched the juice! Even after coming out of the gate real strong and looking like a promising forever income, I never made more than $10,000 in a month in that company. I never won a vacation, certainly was nowhere near the top income earners.
I rolled the dice again, and if you ever do, this is what you have to understand
Remember, I loved the concept of network marketing. I love the fact that for very, very little risk you can get paid on the efforts of others and create an unlimited profit center. When I saw my current company I knew it was what I was looking for. A better comp plan, a better product and the chance to get in BEFORE momentum.
But, I didn't just "join"
I didn't just join, I was determined to put everything I had into this company. I decided that I was NOT going to just make a little bit of money, I wanted to make stoopid, ridiculous, travel around the world money. But, guess what I did…
I started with my warm market.
Most of you know me as an Internet marketer but I started with the SAME warm market I had beaten over the head with juice the prior 2 years. But I changed up my approach. Being that I believed in what my product was and I knew it was better, I walked with confidence. When I called my warm market that I had brought into the other company or had at least pitched them the other company, I did it in a very non-pushy, non-chasing way. Here's what I said (and what you can say too)
Hey ____, this may or may not interest you but I just got involved in a new company that I think has a great product and has perfect timing. If you are interested I can send you a little video, if not, no big deal.
What do you think of that script? Simple. Non-Chasing. It tells them, Look, I am going to build this with or without you, I'd love to do it with you. If you roll the dice again and are trying to build your newest mlm, don't half step. Don't walk around with your weapon on safety. Don't let others take your power. Don't get discouraged. You failed before? SO WHAT. Big Deal. Get over yourself. If you focus on what you have failed at, you will only fail at this one too. You can do it and you deserve it!
Oh yeah, what happened to my rolling the dice once again?
In 12 months:
– I won a 5 day trip to St Kitts
– I won a 3 day cruise to the Bahamas
– I won a 7 day cruise through the Caribbean
– I won a 4 day stay in Atlantis
– I became the #1 income earner in my company
– Oh yeah, I won a BMW 7 series that they are awarding to me this weekend!
What will happen if you roll the dice again and do it with POWER?
If you enjoy this post, please do me a favor and share with others and retweet and comment.
====>>>The Biggest MLM Marketing Event of the Year, See you in Vegas! – Click here

To Your Abundance!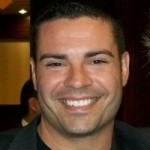 Ray Higdon
(239) 471-4800
[email protected]
Follow Me On Twitter – Southwest Florida Twitter Dude
Friend me on Facebook – Ray Higdon Facebook
Check Out My FB Page – Ray Higdon Fan Page (Free Internet Marketing Resources)
Wanna Work With Me? – Work With Ray Higdon
PS: You can get updates like this and others by entering your name and email in the top right box of my site.
PSS: If Your Upline Does Not Have a Step-By-Step Blueprint For Success, Check This Out (Unless You Already Have Too Many Leads) – Click Here For Instant Access