<<<<======Share on Facebook Here
If you Like, RETWEET HERE============>>>> And Comment Below!
How to Best Work Major Marketing Events
I thought this would be a timely post as the
Live the Dream event
is going on this weekend in Orlando and a lot of empowered and hungry entrepreneurs will be either watching it on
HD livestream
or attending the event. This blog will help you get the most out of major marketing events to make an impact in your life and business.
What to do before the major marketing function
Spend time and go through each speaker and write down what you would like to learn from that trainer. This will help engage the reticular activator in your mind to form exactly what you will be getting out of the event. You can expand on this one further and even write down what you will be doing with that exact thing you learn and help transform you from a simple attendee to an action taker that is going to turn more profitable after the event.
What you might want to avoid
I would suggest avoiding pitching your business or network marketing company to people at the event. Those people paid money to be there and the rookie marketer will focus on pitching rather than building relationships and learning. Ask more questions than you make statements and you are in good shape. I would also avoid asking speakers for testimonies unless you have made that speaker a good chunk of money or have worked very closely with them for a long time as a coaching student, etc. The relationship creation process is the most important thing to get out of major marketing events, well, that and of course the learning.
If you are attending a major marketing event as a VIP or trainer
So, sometimes events have VIP tickets which typically allow you to spend more time with the trainers and speakers. I always suggest boosting your experience by spending the typically small amount of difference as some of my biggest lessons were learned in this more intimate sessions. If you are a VIP ticket holder, follow the advice above and still write down what you hope to learn from each trainer (1-3 things) but also write down a few questions you would love to hear the answers to from the trainers themselves. The VIP sessions are great places to hear perspectives from the speakers that they may not share on stage.
Video: How to work major marketing events
If you enjoyed this post please comment and share if you want more content like this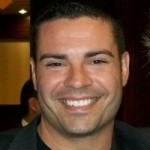 Ray Higdon Skype: ray.higdon Email:
[email protected]
Image: Salvatore Vuono / FreeDigitalPhotos.net
PS: If Your Upline Does Not Have a Step-By-Step Blueprint For Success, Check This Out (Unless You Already Have Too Many Leads) – Click Here For Instant Access
If you enjoyed this MLM Training on how to get out of your head, retweet and comment please