<<<<======Share on Facebook Here
If you Like, RETWEET HERE============>>>>
And Comment Below!
How to Avoid MLM Termination
You can build a pretty serious residual income with network marketing that can last the rest of your life. Or, if you make some stupid mistakes, you could lose it all. This blog is aimed to help you understand how people get terminated and why and how to avoid it.
What is MLM Termination?
In network marketing you are NOT an employee but an independent representative of the company. You essentially own a business center or position within the company. However, if you break the rules of the network marketing company, they can terminate your position thereby forfeiting any future commissions owed to you.
Why would a company execute an MLM termination?
I will get into the details in a second but essentially, you will see an MLM termination when someone pisses off the company and then they simply loop together evidence to build a legal case to justify kicking your butt out. In the current days of the Internet and social media, it is pretty easy for a company to have someone terminated, especially if the rep does stupid stuff, let me explain.
Cross-Recruiting is the most common, but, not the only way for someone to get terminated
In today's day and age, most network marketing companies do not have a problem with someone being involved in more than one network marketing company. What they do have a problem with is if you try to recruit from one MLM to another MLM. By the way, hardly anyone ever makes any real money trying to drive two cars at once. There is never a reason to bash a company you have built and earned money with in any way. In fact, it is quite stupid and also a very limited mind that would think they have to bash their other company. It is also very insulting to the team you have in that other company if you bash what you told them was the greatest thing ever to get them to join that company.

If you are an Internet or social media marketer, it is all too easy to prove you are at least attempting to cross recruit if you are talking about your other company. One way marketers think they can get past the cross recruiting problem is by scraping information online to get the email addresses of their other company reps. You would be amazed at how many people complain about this and get that clever marketer terminated anyway. I think that is pretty straight forward, let's talk about the stuff that is NOT so straight forward…
The Two Gotchas of MLM Termination
Most modern network marketing companies have a clause that is meant to prevent their reps from spreading negative information about the company. This is basically a "no-bash" policy. Some marketers try to be clever in their bashing and will say things like:
– Me and or my team are not making money
– No one is duplicating
– The company growth has slowed down
All of those statements can be deemed as bashing and can get your butt terminated. The second policy is in regards to proprietary information. If you talk about the amount of your checks or the company growth, rep number, etc, you can be terminated as that is all proprietary information.
So, how can you avoid being terminated if you are a jumper?
If you are someone that jumps from company to company every 6-12 months and have the rare ability to get people to join you and believe in you each time you jump, you want to protect your income right? Chances are, unless you have a really strong upline to help the people you have abandoned, your income will go away on its own but to avoid going through MLM termination, follow these steps:
– Do not target reps of your previous company and get used to the idea that you are going to have to sell a whole new batch of people and get them to believe in you (essentially, starting from scratch)
– Do not bash or release proprietary information about any of your MLM companies
I am very thankful that I grew up, matured and stopped jumping from company to company but it took me some time. If you wanna know why I used to, you can watch this short video – Why I used to be an MLM jumper. I recently listened to a powerful audio interview with Todd Falcone and Mark Yarnell on how it pays so much to stick with one company and I agree with that 100%.
I am curious to get your feedback on this one? Do you think companies are justified in MLM termination? Have you ever been terminated or know someone who has (or should be)? Comment below and let me hear your stories and feedback!
If you enjoy this post, please quickly do me a favor and share with others and comment below.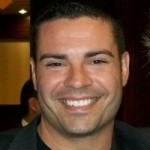 Ray Higdon
Follow Me On Twitter – Southwest Florida Twitter Dude
Check Out My FB Page – Ray Higdon Page (Free Internet Marketing Resources)
Wanna Work With Me? – Work With Ray Higdon
PS: You can get updates like this and others by entering your name and email in the top right box of my site.
PSS: If Your Upline Does Not Have a Step-By-Step Blueprint For Success, Check This Out (Unless You Already Have Too Many Leads) –

Click Here For Instant Access
NOTE: You Have to Check the Checkbox That Says You Are NOT a Spammer to
Make a Comment Below
Image: nuttakit / FreeDigitalPhotos.net
If you enjoyed this MLM Training blog on how to avoid mlm termination, share this with others and comment below!