<<<<======Share on Facebook Here
If you Like, RETWEET HERE============>>>>
And Comment Below!
Check Out My Streaming Talk Radio Network
A few months back I was asked to do a radio show and I thought, sure, I can do an interview and my friend Doug Firebaugh said no, I want you to do a whole show! This is a pretty awesome company they have put together pulling together some really amazing trainers and it is called the Home Business Radio Network.
We Have to Alter What We Watch and Listen to
We are constantly being bombarded with negative or non-serving communication. The rag magazines on the shelves at the grocery counter telling us of the latest celebrity rehab, the newspapers telling us of the latest floods or murders or the radio telling us more of the same, it is no wonder the masses suffer from mediocrity and lack of success. The more you can change what you listen and watch to one of a positive nature, the better chances you have of creating results in your life. The home business radio network is something you can listen to on your phone or at your computer to help you get more of the much needed positive input you deserve.
What is the Home Business Radio Network?
HBRN is a collection of trainers and speakers for the home business industry that is going to be serving you up some major (and free) value! You can visit the page at the Home Business Radio Network and check out all the show hosts on this page – HRBN Trainers and on that page you can also see the schedule. My show runs everyday at 5:30am, 9:30am and 6pm. Each week there will be two new shows per trainer, Sunday-Wednesday will be the same show you can check out and listen to more than once and then Thursday-Saturday will be the second show. This is pretty exciting to have yet another way to reach everyone and have a little fun in the process.
Help Me Help You!
If you have been following my MLM blog for any length of time, you know I create some serious content and based on the traffic and video, also some good value that you like, however, I wanna hear from you! What would you like me to cover in a 14 minute radio show?
The show playing right now is on dealing with and handling negative people. This is something I see so often steal the dreams of would be successful network marketers and it is something you have to nip in the butt if you are ever going to be successful in this industry.
Do me a favor (as a favor to yourself) and leave a comment on this blog post telling me what it is you would love for me to cover as a topic and if I choose your suggestion, I will give you credit on the air!
Thanks and will be reaching out to you on my mobile app as well as the radio now!
If you enjoyed this post please comment and share if you want more content like this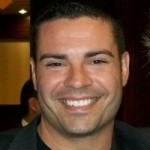 Ray Higdon
Skype: ray.higdon
Email: [email protected]
Work With Me – Numis Network
Image: Ambro / FreeDigitalPhotos.net
PS: If Your Upline Does Not Have a Step-By-Step Blueprint For Success, Check This Out (Unless You Already Have Too Many Leads) – Click Here For Instant Access


If you enjoyed this blog on the Home Business Radio Network, retweet and comment please