If I were starting over, would I blog about Network Marketing?
In this post I will share 2 simple things I would do VERY differently that would increase my results a lot faster.
Growing Your Business
Any business can be grown by two main methods:
Prospecting
Marketing
Prospecting is you reaching out to an individual and causing a conversation. It could be online. Like me messaging someone on Facebook. It could be offline. Like me going face to face, coffee meeting, or meeting someone. That's prospecting. Prospecting is absolutely critical, especially in network marketing. No question.
Marketing is where you're doing something. You're creating something. It could be a status update, a blog, a video, a live stream, a banner ad, a yard sign. You're doing something where you hope an unnamed individual reacts or responds to it. That's marketing.
If I Had To Start Over Would I Blog About Network Marketing?
If I were to start over in anything (not just network marketing) candlestick making, baking bread, realtor or insurance sales. If I was to start over in anything, I would combine both Prospecting and Marketing.
But I absolutely, without a shadow of a doubt, one of my marching orders would be to become an authority in that thing by blogging.
Why? Well, life is just a lot easier.
Now, I did call my warm market and I called them over and over and over. If they were nasty, I would mark them off. Other than that, I would follow back up with them.
However, at the same time (kind of almost behind the scenes) I started pumping out videos. I started pumping out blog posts. I started pumping out marketing.
I didn't rely on marketing, which is the major mistake that most people make. Most people learn about marketing and they're like, "Wow. Why wouldn't I learn marketing and get people reaching out to me? This is way cooler."
But they don't realize that it does take some time. It takes some time, some patience, some consistency to make your marketing work.
[clickToTweet tweet="It takes some time, some patience, some consistency to make your marketing work." quote="It takes some time, some patience, some consistency to make your marketing work."]
I understood that. That's why I was so hardcore at prospecting while I was doing the marketing.
We Believe In BOTH Prospecting and Marketing
I've had leaders tell me, they're like, "My upline says that all you teach is blogging." That's NOT all we teach. We teach people prospecting every single day of the week.
We're very, very clear in that we believe in marketing. I know your upline or your company may not teach it.
But in ANY other profession, you're taught marketing. It makes sense. That doesn't mean you have to rely on marketing. It doesn't mean you have to have a humongous marketing infrastructure like we have created and set up. It doesn't mean all those different things, but every other darn profession learns marketing.
Two Things I Would Do Differently If I Were To Start Over In Network Marketing
So, I would blog about network marketing. But there are 2 things that I would do VERY differently. In the video below, I share the two simple things that would have grown our company faster.
What did you think of that? Did that help you? Let me know what you think in the comments below. Feel free to share with your teammates.
Want my Best Marketing Tips? Click Here
More Resources For You:
How to Recruit in Network Marketing
How To Attract and Recruit Strong MLM Leaders
29 Sources of Leads so you never run out of people to talk to ever again
Did This Help You? If so, I would greatly appreciate it if you commented below and shared on Facebook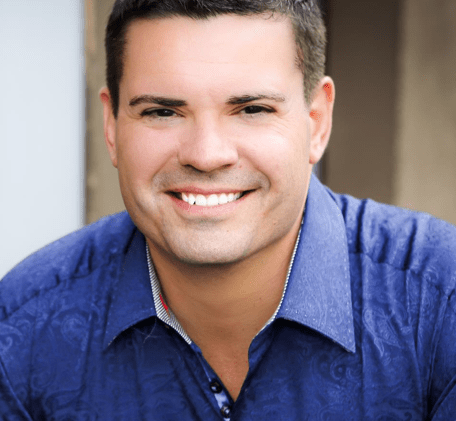 Ray Higdon's Network Marketing Blog
Skype: ray.higdon
Email: [email protected]
Periscope – Ray Higdon on Periscope
Considering Coaching? Check out my Work with Me tab and Survey where we Help People Everyday.
PS: If you haven't recruited anyone, or fewer than 10 people, This Course will Help (and is on Sale)
If you enjoyed this post about If I Had To Start Over Would I Blog About Network Marketing?, retweet and comment please