<<<<======Share on Facebook Here
If you Like, RETWEET HERE============>>>>
And Comment Below!
Easy Ways to Increase Site Traffic
Want the red carpet to more site exposure and traffic? Do you want to get more people eyeballing your mlm blog or website? Here are a few easy ways to quickly get more exposure.
Should Getting Exposure be Your Main Focus?
Definitely not, but, you should put at least some energy into getting more exposure either online or offline. Performance doesn't always mean exposure but it certainly makes it easier. For example, I didn't get any exposure from my lead system pro until I performed and now have a very large income from that exposure and system. Your main focus, if you do NOT have a large team or a huge residual income, should always be prospecting, not passive marketing or getting exposure, but, getting exposure can help you in your efforts of talking to more people.
3 Easy Ways to Get More Exposure
1. Make meaningful comments on high traffic blogs. Use your real name and your URL and make meaningful comments (or heck, at least a comment) and you never know how many people click the link of the people that comment. For example, I have personally talked to multiple people that consistently comment on my blogs and they tell me they get leads all the time that come from my site, pretty easy way to at least possibly get more leads. By the way, big thanks to all of you as this month has already (with 4 more days to go) topped my highest traffic month of all time. With almost 1.6 million hits this month, there are plenty of people specific to this niche that hit this site that may be interested in locating you.
2. Get people with large followings on Twitter to talk to you. Just yesterday I talked about a new service I am doing when I answer MLM questions on Twitter. Yes, it is a great service to get your questions answered but I think a lot of people missed the fact that I would be sharing your name with my 50,000+ followers on Twitter…hello? You have to look for opportunities like that if you want more exposure.
3. Create free and good content and share it everywhere. I see people that have yet to make a dime in a network marketing business try to roll out their own product. I admire their ambition but I think they would do much better if they prepped the world a little more at least with some great content. If you cannot come up with great content, ask leaders in your niche to do an interview with you and then share that content. That is a real easy way to get your name out there and associated with other leaders as well as impress the leader and get the leader to know your name.
Getting Exposure Won't Make You Rich but Ya Never Know..
Like I said earlier, getting more Web traffic should NOT be your main focus but you never know when that next great lead comes from and if you have easy ways to put a small amount of time into something to possibly yield big results, why not balance it in your daily efforts?
If you enjoyed this post please comment and share if you want more content like this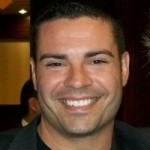 Ray Higdon
Skype: ray.higdon
Email: [email protected]
Work With Me – Numis Network
Image: David Castillo Dominici / FreeDigitalPhotos.net
PS: If Your Upline Does Not Have a Step-By-Step Blueprint For Success, Check This Out (Unless You Already Have Too Many Leads) – Click Here For Instant Access
If you enjoyed this MLM blog on getting your network marketing questions answered on twitter, retweet and comment please