Want to get more leads and sales using Facebook Live?
In this training I will share exactly WHEN and HOW you should do facebook lives to get more network marketing leads.
How To Use Facebook Live To Generate More Network Marketing Leads
I think Facebook live is a great tool.
When live came out, it really changed the game up. Now I've started seeing clients and students that could never get 100 people on a webinar (no matter how hard they tried) they're now getting 100 people on a live.
Live really opened up the game. And Facebook loves lives. And they really push these through the feed. So, I'm a big fan of Facebook live.
One Drawback
The drawback is that they're fantastic short term, but they're not very effective long term.
We still get leads and sales from blog posts that I wrote five years ago. Blog posts, more standard videos do have more longevity than a Facebook live.
[clickToTweet tweet="Facebook live is great for short term, long term it's not the greatest marketing tool." quote="Facebook live is great for short term, long term it's not the greatest marketing tool."]
Thinking longterm: I would take good Facebook lives, edit them, throw them on youtube, make them into a blog or something like that.
I would think long term if you're going to be in this game.
How Often:
I really equate it to the gym. So, if you have big goals for rank advancement, for making money, for building a following, then I would suggest you do them as often as you can.
Just like going to the gym. If you want to win Mr. Olympia or Ms. Olympia or whatever. If you're winning to win one of those contests, how often should you go to the gym?
Should you go every day? Or should you go just a couple days a week?
Now, I want you to understand, just like the gym analogy, is it better for you to go if you can go a couple days a week, than none?
Absolutely, no question.
If you're not willing to commit to doing a Facebook live every single day, it doesn't mean you just shouldn't do them. Doing a few each week is infinitely better than not doing them at all.
I would encourage you if you're serious about your goals and marketing and attracting people to you, then I would do them more often than not.
How To Do Them:
We've got to break down how to do them. Because just doing them isn't enough.
Right now there's people saying, "Oh Facebook live, what a great tool."
BUT, they're abusing it because they're just pitching.
They're just like, "Here's my thing, you should totally join. Here's my new shampoo and it's awesome."
Not saying you shouldn't demonstrate products because that's often a great way to use them, but I always focus on education.
We have a four step process that we teach inside of Rank Makers. In the video below I share exactly what that 4 step process is.
Did you find that helpful?
Let me know what you think in the comments below. And, feel free to share this with your teammates.
More Resources For You:
How To Follow Up With Network Marketing Prospects
29 Sources of Leads so you never run out of people to talk to again.
Did This Help You? If so, I would greatly appreciate it if you commented below and shared on Facebook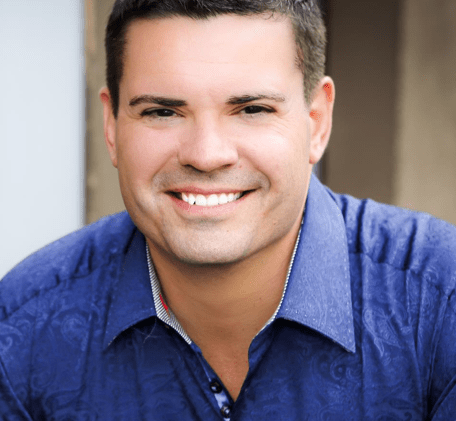 Ray Higdon's Network Marketing Blog
Email: [email protected]
Facebook – Facebook.com/rayhigdonpage
Considering Coaching? Check out my Work with Me tab and Survey where we Help People Everyday.
PS: Adrian walked across his Company Stage for the FIRST Time thanks to our Rank Makers Group, Find out More Here
If you enjoyed this post about How To Use Facebook Live To Generate More Network Marketing Leads, retweet and comment please