<<<<======Share on Facebook Here
If you Like, RETWEET HERE============>>>>
And Comment Below!
Explode Your Homebased Business
With This Video Tool (Not an MLM)
What is the problem with building a homebased business? Well, the real truth that not every online mlm marketer will tell you is that the stuff that ACTUALLY duplicates is the home meetings, working the warm market and working the phone. The hype over a automated funnel that locates and closes leads for you in a way that can be duplicated is nonsense…at least in a network marketing business opportunity. But, what if, you had a video tool that allowed you to be in people's homes, with the ability to interact with them, see their reactions without leaving your home? And oh yeah, you could do this with multiple homes at one time and it didn't cost you hundreds of dollars to setup or even download and install anything? It is here, this may be the one tool that is not an mlm, not an affiliate product, that will set your homebased business ON FIRE!
Let Me Introduce You to Vivu
My good friend David Wood showed me this product and it blew my mind. If you are in a network marketing business opportunity, you are in to make residual income right? Well, the problem is you are being choked with all this online mlm recruiting hype that tells you NOT to do the things that ACTUALLY duplicate. You are being told NOT to do home meetings as they are old school, but, in the history of homebased business, NOT ONE company has grown to a billion dollar company without doing home meetings and having home meetings as their bread and butter way to build a business. Now, I have done, hmm, I don't know, 300 or so home meetings, I know the pain of flying to an area, checking into my hotel and showing up to someone's house where zero prospects show up, it stinks! But, what if, you could run a webinar from your house, allow them to see your webcam and your presentation AND YOU ALSO SEE THEM, and, OH, by the way, YOU COULD DO THIS FOR 5 OTHER HOUSES AT THE SAME TIME? But Ray, how much would this cost me to do this magical goodness? Ready for this? $10 a month! LOL. Get ready for your business to get revolutionized, let me introduce you to http://vivu.tv
Won't This Upset Some People?
When people see the flexibility of this thing, the ridiculous cost and the fact that it is NOT an affiliate product or an MLM that conflicts with anything, I am going to get some hate mail and I know it. I know people that have spent $200-$300 and $20-$30 a month to join one of the different video marketing mlm companies that are not going to be happy I am talking about a non-mlm video product for $10 a month. But, this thing is just too sweet for me NOT to talk about.
So, How am I using it, and How You Can Too
This is how I am using it. I am working with my team to book home meetings that I will sit behind my desk from my home and run and they will invite people to their house to watch the live webinar. Vivu allows you to see my webcam and my powerpoint at the same time that I get to look through your webcam and see you at your house, see the audience reaction and I can have 6 houses all logged into the one presentation at one time. Think about this, if you have teams in California, Texas and Florida, you could do a 7pm EST webinar for 6 houses in Florida, 8pm EST for 6 houses in Texas and a 9 or 10pm webinar for 6 houses in California. The cool thing is it takes a lot of pressure off the person doing the home meeting, if you only have 1 or 2 guests (which is very typical), it's actually OK! 1-2 guests times 6 houses is well worth a leaders time to do them! In one night you could easily be personally involved with 18 home meetings…without leaving your house.
The Dangerous Speed of Technology
You know 6 months ago this technology probably would not have even existed. And what is even crazier is 6 months from now we will probably be able to get this technology for free from Facebook or Google.

Does this Replace The Multitude of Video Marketing MLM's?
No, it certainly doesn't. There are a half dozen MLM companies that do video emails and other video marketing concepts that are not covered by this software but it certainly has some great features and is a fantastic tool you can use to build your homebased business.

BTW: Check out this past blog if you are looking for additional Video Marketing Concepts

If you enjoy this post, please quickly do me a favor and share with others and comment below.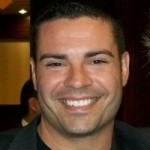 Ray Higdon
(239) 471-4800
[email protected]
Follow Me On Twitter – Southwest Florida Twitter Dude
Friend me on Facebook – Ray Higdon Facebook
Check Out My FB Page – Ray Higdon Fan Page (Free Internet Marketing Resources)
Wanna Work With Me? – Work With Ray Higdon
PS: You can get updates like this and others by entering your name and email in the top right box of my site.
PSS: If Your Upline Does Not Have a Step-By-Step Blueprint For Success, Check This Out (Unless You Already Have Too Many Leads) –

Click Here For Instant Access