Here are the details for our annual event, Top Earner Academy and why you might consider attending.
If you are serious about growing your business, using modern marketing strategies and recruiting tactics that actually work, this may be the event for you.
Quick Details
Top Earner Academy is in Tampa, Florida on August 13-15th with a VIP day on the 16th, it is being held at the Tampa Marriott Waterside. Full Details are here.
Yet Another Event?
Let's be honest, there are a LOT of events that are constantly going on. What is so special about Top Earner Academy.
In one sentence, I will tell you why this event is unique to all other events, but first, let me describe the two main types of events in our space.
1. The traditional.
The traditional event is awesome. The traditional event shares awesome stories from top earners in their companies. These events motivate you and you learn mindset mainly along with some team building, prospecting and recruiting strategies.
I love attending traditional events as you hear a lot of great stories and they always fire me up.
2. The Internet Marketing event.
Then there is the internet marketing event. For someone like me, the internet marketing event is a blast! I get to see up and comers and learn new technical stuff that I didn't know. Typically you walk away with a ton of ideas and if you are super disciplined you will be able to implement a portion of those ideas to impact your lead generation and online presence.
Then There is Top Earner Academy.
Top Earner Academy is our annual event. Top Earner Academy teaches you how to brand yourself using online and offline strategies that work, are simple to implement all while becoming a top earner in your network marketing company.
You get many of the benefits of the traditional event via inspirational speakers but you also get actual marketing strategies taught by someone who has made over one million dollars in actual network marketing commissions.
Why Top Earner Academy?
My wife and I are the main trainers at our annual event. Should you listen to us? Here are a few reasons you may consider:
– We have built an email list from 0-100,000 people in the last few years
– Last month we had a $900,000+ product launch (in just ten days)
– We were the number one income earners in our last network marketing company earning over one million dollars in commissions
– We have created a brand that is known throughout the profession OUTSIDE of our network marketing company
You see, we teach step by step, how to build your own brand WHILE using the Internet to generate leads and grow your network marketing business.
Top Earner Academy is for someone who wants to play a little bit differently.
Just a Few Questions…
What if we showed you how to generate income from those that DIDN'T join your team?
How would it feel if people from outside your company were asking you to speak on their stage or were asking you to do an interview?
What if you woke up to leads in your inbox every single day of people that looked up to and respected you?
We have done all that and at Top Earner Academy you get to see, screen by screen how we did it but more importantly how you can too!
IF you are serious about not only being a top earner in your network marketing company but also being a profitable and recognized brand OUTSIDE of your company, this is THE event that teaches that. There are no other events that teach this.
Only a Few Days Left to Get Discounted Tickets
IF the above sounds amazing to you and you are serious about taking your business to the next level, I encourage you to go to this page and seriously consider what your life would be like if you learned exactly how to build your brand, grow your team and make way more money than you have ever made. Those who have attended our event know that we bring the heat. This isn't a feel-good event, this is going to challenge you, some of you, I am sure, are up for it.
See you in August in Tampa! All details are on this page Top Earner Academy. Feel free to share if you want to tell your friends you are stepping up and would love for them to as well.
Did This Help You? If so, I would greatly appreciate it if you commented below and shared on Facebook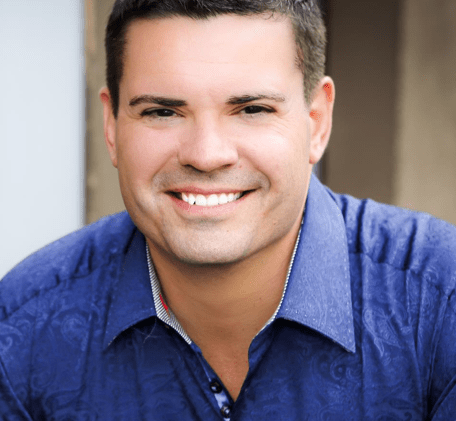 Ray Higdon's Network Marketing Blog
Skype: ray.higdon
Email: [email protected]
"I Teach You the Marketing, Mindset and Sales Strategies to Make More Money and Follow Your Passion!"
PS: If You Don't have a Team, Haven't Recruited Anyone (or less than 10 people), This is the Course you Should Get – Network Marketing Training Course
If you enjoyed this post on [EVENT] Top Earner Academy: How to Build your Business, retweet and comment please