How do you encourage people on your team to go for it?
Here I share exactly how to get your teammates to prospect more, recruit more and become producers.
How To Encourage Your Network Marketing Teammates To Do More
First, is knowing your team culture.
Anything about Team Culture, I learned from Larry, and Taylor Thompson. They're amazing, diamond clients of ours. They're just incredible.
As they put it, 80% of any network marketing team has the desire level of $0 to $500 a month. They get $500 a month, happy as can be. They're at $0 a month, they could be happy as can be.
15% are at $2,000 to $3,000 a month.
5% have the desire level to make $25,000 or more a month.
So, if someone is part of a movement, and someone attends great events that fires them up, pumps them up, they high five people, they take selfies, they feel fantastic, they use the product, they love it. Isn't that okay?
What happens is the leader says, "How do I get my people producing more? How do I get them really racking it, and making more money?"And they discard anybody that isn't at their level of desired income, even if they're happy.
You want to turn them off? You want to have them mosey on down the road to go to another company, and get an AutoShip with somebody else? Just do that. Perfect plan. Works every time.
So, love them. Totally cool. Nothing wrong with it.
2 Suggestions:
1. Be The Example
You want more producers? You want to inspire some people?
Be the inspiration.
[clickToTweet tweet="You want more producers? You want to inspire some people? Be the inspiration." quote="You want more producers? You want to inspire some people? Be the inspiration."]
You got 42 kids, you got 13 jobs, you got tough challenges, you're in chapter 11, you're in foreclosure. Go create success anyway.
Go and create success. That will lift people. People will see you.
You going and being the example. Being the inspiration. You stepping it up, and saying, "Hey, here's how I roll."
2. Find Out Who Wants To Be A Top Earner
Find out who wants to make it rain.
If someone comes to me, I'm NOT going to assume that just because someone's in my team that they just want to be a top earner. I'm not going to assume that.
I'm going to ask them, "Hey, what, you know, why are you here? What do you hope to accomplish? What fires you up? How can I best serve you?"
If they say, "I want to be a top earner."
I'm going to say, "Slow it down a notch. Let me just ask you this question. Are you coachable?"
I'm NOT going to assume that. I'm going to find out what goals they have.
If someone says to me, "Hey, I got to roll a high paying job. Honestly, I'm just here 'cause I really like you guys. I like hanging out."
I'm going to say, "I like you too." 
Now, if they want to step it up, I'll show them steps. But if they're totally cool, going to each event, just hanging out, loving everybody, awesome. And if you keep them around the campfire, might they increase their level of desire? If I'm being an example, and I'm working with the people that are coachable, might their desire change? It might.
Their desire can alter. And it can alter, forwards AND backwards. What does that mean?
In the video below I share exactly what I mean and exactly what NOT to do to make their desires go backwards.
Helpful?
Let me know what you think in the comments below. And, feel free to share this with your teammates.
More Resources For You:
The Difference Between Those Who Struggle and Those Who Succeed In Network Marketing
How To Get Your Teammates Hungry For Success
Did This Help You? If so, I would greatly appreciate it if you commented below and shared on Facebook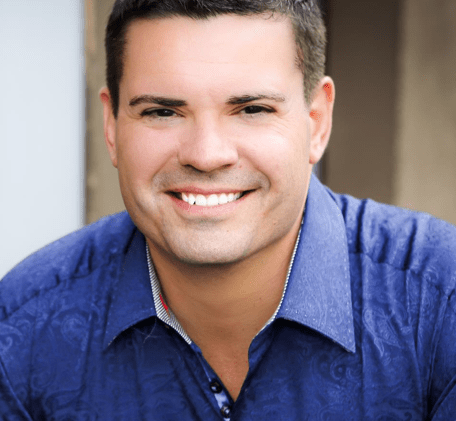 Ray Higdon's Network Marketing Blog
Skype: ray.higdon
Email: [email protected]
Facebook – Facebook.com/rayhigdonpage
Considering Coaching? Check out my Work with Me tab and Survey where we Help People Everyday.
PS: If you haven't recruited anyone, or fewer than 10 people, This Course will Help (and is on Sale)
If you enjoyed this post about How To Encourage Your Network Marketing Teammates To Do More, retweet and comment please