<<<<======Share on Facebook Here
If you Like, RETWEET HERE============>>>>
And Comment Below!
Network Marketing Recruiting Mastery – List Building Tips
In my constant quest to help people become better network marketing recruiters, the type of list building I am going to be talking about today is not technical and can be done by anybody. I have noticed that almost every person that has ever had success in network marketing has at least done this one step, in this blog post I share a unique 2 step formula to list building.
Ray, How did you start off your network marketing career?
That's simple, I listened. I listened to those that had success instructed me to do and the first thing they told me to do was to make a list! Uh oh, now you have uncovered that this blog post is not about some miracle way to build your EMAIL list but indeed a more effective way to become a serious network marketing recruiter by making your list. See that picture (three amigos), that is me with my sponsor Chris and my good friend Brady on a 7 day cruise we won with our network marketing company. One of the coolest things about this industry is getting to hang out with your friends and take vacations with them (especially ones you have won for free!). If Chris or I would not have made our list, none of us would have been there.
Why People are reluctant to make their list
The smaller reason is they believe that their warm market is either burnt out or would not have an interest. They pre-judge in their mind that there is no result to be had so they take it upon themselves to go find strangers to pitch the business to. Or, worse yet, they start trying to learn internet marketing and waiting for the leads to roll in. If you are like me and failed at over 10 network marketing companies but still had the courage to approach your warm market, you might check out this post for a slightly different approach – How to approach a burnt out warm market.
The bigger reason I believe that people will not make a list and approach their warm market is they care more about their appearance than possibly helping people. They are so worried about rejection and possibly looking stupid that they would rather not run the risk of helping a friend to save their face. In a day and age where people are losing jobs and their retirement, it is disgusting when I hear someone say they cannot approach their warm market. Keep in mind I was in foreclosure when my warm market approached me, thank god he wasn't as selfish as some of the people out there that will not make their list.
By the way, after pitching my entire warm market 11 different network marketing opportunities and me failing at all of them, 3 of my warm market friends have consistently made over $5,000 a month in my company, most would have assumed that a warm market that has been pitched 11 times would be burnt out..
Have a List Building Party!
So I heard this idea from my buddy Chris Kent, have a list building party! If you have a local team, hold a meeting where you all just get together and help jog each others memories to make your list. If you do NOT have a local team, see if there are others in your company in your area and work together on this, even if you are not on the same team. If you do not have other members or teammates in your area, go recruit someone! LOL, actually, you could hold a conference call with a free service and get people on the line and help them come up with their list.
At a recent seminar we asked how many people had at one time created a warm market list of at least 100 people. Out of 45 people in the room, only 5 stood up. Guess what, those 5 were all the top ranked people in the room..interesting huh?
Why Making a List Works So Well
1. It doesn't cost anything.
2. Anyone regardless of technical expertise can do it.
3. It's fast and can work quickly.
4. It is what has created every billion dollar company in network marketing (not the Internet)
5. If trained correctly, you will never burn out this list but actually be able to go back to it again and again. (I go back to my list every 3-6 months)
Follow up to the List Building Party
My suggestion, to get as much leverage possible, is to hold a 7 day contest or challenge starting once the list building party is over. This blog post will help detail what I mean – MLM Challenge for You and Your Team.
Know that you will NOT recruit everyone on your list but you will never recruit anyone you do not reach out to. Stop waiting for leads and man up, make the list, and make it happen. By the way, if after this you still don't want to make a list, don't worry, I will happily talk to your warm market and get them nice and signed up!
If you enjoyed this post please comment and share if you want more content like this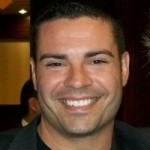 Ray Higdon
Skype: ray.higdon
Email: [email protected]
Work With Me – Numis Network
Image: Master isolated images / FreeDigitalPhotos.net
Image: renjith krishnan / FreeDigitalPhotos.net
PS: If Your Upline Does Not Have a Step-By-Step Blueprint For Success, Check This Out (Unless You Already Have Too Many Leads) – Click Here For Instant Access


If you enjoyed this MLM blog on network marketing recruiting mastery, retweet and comment please