<<<<======Share on Facebook Here
If you Like, RETWEET HERE============>>>>
And Comment Below!
MLM Performance Schedule – 14 Day Challenge
Yesterday, in my primary company's leadership call, the founders announced a 14 day challenge revolving around an MLM performance schedule leading up to our annual convention the first weekend of August. This MLM performance schedule was adopted from some of the works of George Zalucki, a legend in our industry. If you want to get your game on, read this post to see what a real schedule should be!
MLM Performance Schedule Details
This performance is not designed to make you or your upline famous, get you traffic, social media backlinks or bookmarks or even build your rankings on Google. This point driven system is designed to do one thing and one thing alone, actually build your business! Those other things are fantastic and should be done in conjunction with the tasks outlined in this schedule if you choose to. More often than not network marketing reps choose to do the comfy things than the things that actually make them money.
I will lay out the point system and also encourage you to follow me on my 14 day challenge! The 14 day challenge means you are going to follow this schedule for the next 14 days earning at least 10 points per day, every single day. I have adapted the schedule to fit any MLM company unless otherwise noted.
Daily 10 Point Must System – Activity points
Enroll a new executive – 5 pts
Enroll a new exec + accelerator set – 10 pts (accelerator is company specific, it might be "the bigger package" in your company)
Sell accelerator set – 5 pts
Make a new recruiting appointment – 4 pts
Present the business opportunity – 3 pts
Conduct a meeting in your home – 7 pts
Attend a meeting – 3 pts
Bring a guest to a meeting (each guest) – 3pts
Conduct a meeting in someone else's home – 4pts
Conduct a meeting for your team (office, restaurant, hotel, webinar) – 6 pts
Sponsor a Super Saturday in your area – 10 pts
Attend Annual convention – 10 pts
MLM Performance and the Challenge
These activities are not meant to be comfortable or make you feel good, they are designed because they are money makers. It is easier and more comfy to sip latte's while wearing a pink snuggie and blog and write articles till you are blue in the face but that activity is NOT a guarantee you will generate an income. Notice that there is flexibility in this MLM performance schedule. If you are NOT a presenter, you get points for bringing guests to meetings. What if there are no meetings in you area? Well, you could check out the company calendar and invite people in the areas that there are meetings.
NOTE: I am a huge fan of attraction marketing and using the Internet to connect with others and get leads. However, too many people are forgetting that this industry is a people, not a technical, business. Do what you are doing online and combine it with some of the activities in the MLM performance schedule and you will see results in your business.
If you enjoy this post, please quickly do me a favor and share with others and comment below.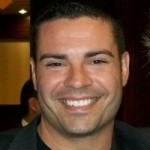 Ray Higdon
Follow Me On Twitter – Southwest Florida Twitter Dude
Check Out My FB Page – Ray Higdon Page (Free Internet Marketing Resources)
Wanna Work With Me? – Work With Ray Higdon
PS: You can get updates like this and others by entering your name and email in the top right box of my site.
PSS: If Your Upline Does Not Have a Step-By-Step Blueprint For Success, Check This Out (Unless You Already Have Too Many Leads) –

Click Here For Instant Access
NOTE: You Have to Check the Checkbox That Says You Are NOT a Spammer to
Make a Comment Below
Image: Master isolated images / FreeDigitalPhotos.net
If you enjoyed this MLM Training blog on the MLM Performance Schedule, share this with others and comment below!