Fundraiser For Operation Underground Railroad
My Birthday is coming up and I would love to support one of our favorite organizations, Operation Underground Railroad. 
I've chosen this nonprofit because their mission means a lot to me, and I hope you'll consider contributing as a way to celebrate with me.
Every little bit will help.
If you follow my personal facebook page, you might have seen that I posted a Birthday Fundraiser for Operation Underground Railroad. 
If you can give I would appreciate it, if not maybe you can share.
Break The Chains Of Modern Day Slavery
Do you know what the fastest growing criminal enterprise in the United States is all about?
This 32 billion dollar industry doesn't have the same national stage or attention as obesity, the war on drugs, racism, or terrorism, and yet it is one of the most heinous and evil practices on the Earth today that is affecting millions. Every 30 seconds, a child is sold….for sex, labor, or organ harvesting.
It's a topic people don't want to talk about because they don't want to think about it. It's too hard for most of us to comprehend this kind of darkness, but if we don't face it, the evil will continue.
What happens when you turn on the light in a house full of cockroaches? They flee.
Evil prevails when the truth doesn't stand up for itself. That's what this post is about today. It's my way of turning on the light and bringing attention to a modern day slavery machine that needs to be stopped.
I stumbled upon the story of a man named Tim Ballard.
He was a high ranking officer in the government, and during his many operations overseas, he uncovered the dark enterprise of human trafficking happening to young children.
Can you imagine the righteous indignation that rose up in him when he tried to do something about it and realized that as a government official, there was nothing the government could do because it wasn't an American case?
Even worse, he discovered that the greatest demand for trafficking was coming from American men flying overseas to pay for a night with these children?!
Tim wasn't willing to ignore the modern day slavery right in from of him, so he decided to leave his job, his pension, and his ranking, to start an organization called Operation Underground Railroad (O.U.R.).
The reason I'm telling you all this is because I want to help Tim and O.U.R. to spread the word and bring awareness through the new release of the documentary "Operation Toussaint".
New Documentary – Operation Toussaint
After Tim and his team successfully arrests a ring of sex traffickers and locks them in jail, they find out that there were corrupt judges in high places that accepted a bribe to release the criminals they just locked away.
Operation Toussaint is the harrowing tale of Tim's resolve to go back to Haiti, get rid of the corruption, and find and re-arrest those men once and for all.
Today, you, me, Tim, and people all over the world will tune in to watch Tim's journey into Haiti to bring a ring of traffickers to justice.
The documentary is only up for a limited time, and the goal is to get at least 1,000,000 viewers so we can shine the brightest light on this horrific evil, and crush modern day slavery once and for all.
Here's what I need your help with:
Sign up for the limited showing of Operation Toussaint TODAY.
Once you've done so, please share this blog poset everywhere – with your friends and family and on social media.
This documentary will open your eyes. It'll change the way you see the world. It'll make you hungry for justice, hope, and freedom for innocent children all over the world.
Become a modern day abolitionist. End the war on children by joining the fight against sex slavery worldwide.
---
And, if you can please donate to our fundraiser here – Birthday Fundraiser for Operation Underground Railroad.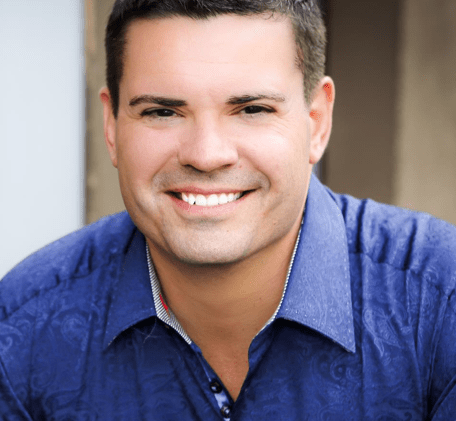 Ray Higdon's Network Marketing Blog
Email: [email protected]
Facebook – Facebook.com/rayhigdonpage
Considering Coaching? Check out my Work with Me tab and Survey where we Help People Everyday.
Please help us spread awareness of this New Documentary Released To Break The Chains Of Modern Day Slavery, retweet and comment please