<<<<======Share on Facebook Here
If you Like, RETWEET HERE============>>>>
And Comment Below!
Discover the 4 Secrets How to Generate More Internet Traffic
I have bought almost everything that exists to try to learn how to generate more internet traffic. I bought stuff on Clickbank, from the Guru's, even from guys that had the results I wanted and I just never could get any of it to work. The stuff that was taught was either too complex or was outdated. In this blog I am going to reveal the 4 secrets how to generate more internet traffic.
Why Listen to Me on How to Generate More Internet Traffic?
This blog site you are on right now is currently, as of this writing, ranked 16,000 in the world for traffic and 3,400 in the United States. In case you do not know, the lower the Alexa ranking, the better.
If you are in the network marketing industry, let me share some results from other people you may know:
Jonathan Budd – Alexa Traffic Rank: 32,017  Traffic Rank in US: 15,554
Katie Freiling – Alexa Traffic Rank: 47,881  Traffic Rank in US: 25,360
Monavie.com – Alexa Traffic Rank: 55,872  Traffic Rank in US: 24,044
Visalus.com – Alexa Traffic Rank: 19,026  Traffic Rank in US: 3,661
MagneticSponsoring.com – Alexa Traffic Rank: 30,999  Traffic Rank in US: 14,337
If you look to the right you will see that I have been getting over a million hits per month the last 4 months. So, what the heck does all this mean? Well, even if I was a terrible marketer or closer, I would still get sales and commissions with those shear numbers. Would getting a million hits a month to your site help? Of course it would. How would would that be worth to you? What if you could just add 2 sales a month into your business but you did that every month?
The 4 Secrets
It used to be that you could just buy traffic from Google or some other pay per click platform but those days are for the most part, at least on the large scale, over. Now you have to be consistent to get traffic, the search engines rarely rank capture pages, they rank sites that have good content. But how the heck are you going to come up with content 3-5 times per week? In my Traffic Mastery course, in session 1, I am going to show you how ANYONE, regardless of personal results or creativity, can plug into an untapped source of content that can NEVER run out. (Some of you will crack up when you learn this first secret, it is SOOOOO simple)
Content is king but the best kept secret means you are the worst marketer. That is why in session 2 I am going to uncover, LIVE, the exact steps I take AFTER I create my content. You will look over my shoulder as I copy and paste my links in different places around the net and also peel back the curtain on what I have in place that picks up my content automatically!
How does this apply to your current marketing? Well, in session 3 I am going to pick 3-4 lucky people and evaluate their blogs and sites LIVE. What are the rules of thumb to capture more of that traffic into leads? What are the big no-no's when it comes to graphical design? Who can you use to fix some of your blog issues? All of that and more is going to be covered in session 3.
So what secrets are left? No worries. In session 4 you are going to be able to pick my brain on your specific questions. The last session is going to be a lot of fun where you get to hear everyone's questions.
How can you gain access to the 4 part Traffic Mastery Course?
I am giving all of this away to the awesome people that have already bought from my MLSP Live the Dream event link. For a very limited time, in case you have NOT already purchased, there is still time to get access to my traffic mastery course as well as get all the other goodies that MLSP is giving away.
Here is what THEY are giving away right now to those that buy a ticket from here:
Here is what else you get when you buy:
– Access to private webinar with The MLM Brothers, SEO experts (Ola and Shola)
– Private webinar with David Wood, has personally recruited over 2,000 people
– Private webinar with me on how to get people off the fence and into your business
– Private webinar with Mark Hoverson on leadership branding
– Private webinar with Diane Hochman on attraction marketing
– Private webinar with Daegen Smith on generating more traffic
– Private webinar with Michelle Alpha on Facebook advertising
– Private webinar with Rob Fore on creating your system
AND you get a FREE Ticket to Live the Dream 2!
This package is well worth it if EVEN if you do not plan on attending the live the dream event.
Last Chance to Come Hang Out in Florida With Me!
To the right is a picture of my new house. To make this thing a total no brainer for you, not only do you get private access to the 4 part series on generating traffic, the 8 webinars from MLSP, the Live the Dream ticket, but you also will be invited to my private 2 day Mastermind in Florida in January. Did you hit your new years resolutions last year? How much better off would you be doing if you did? Well, by starting your 2012 off the right way, you are much more likely to make it happen!
This 2 day mastermind event will be held at a hotel in Southwest Florida and will be capped by a party at my place and YOU are invited. To get all of these goodies, follow these steps:
1) Go to this link – http://promo1.mlsp.com/3-year-bash, enter your name and email if prompted and then add it to cart, you are getting two events, the 4 part webinar series on traffic and the 8 other webinars for only $199.
2) Email proof of your receipt to [email protected]
Lets rock!
If you enjoyed this post please comment and share if you want more content like this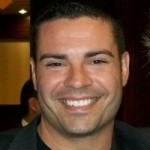 Ray Higdon
Skype: ray.higdon
Email: [email protected]
Image: Sujin Jetkasettakorn / FreeDigitalPhotos.net
PS: If Your Upline Does Not Have a Step-By-Step Blueprint For Success, Check This Out (Unless You Already Have Too Many Leads) –

Click Here For Instant Access
PSS: My company is pre-launching in the UK on September 1st, For More Info on Numis, Go here – Ray and Numis
If you enjoyed this blog on how to boost sales, retweet and comment