<<<<======Share on Facebook Here
If you Like, RETWEET HERE============>>>>
And Comment Below!
Did an Emmy Award Winner & a Bigtime Movie Star Join…an MLM?!?
Meet Rick Herbst. (right) You may collect postage stamps, Rick collects Emmies! Rick has starred in daytime shows such as Days of our lives, guiding light, general hospital, the young and the restless and the bold and the beautiful. Rick has done very, very well for himself and has a great life over in Los Angelas.You can find out more about Rick on his site at http://rickherbst.com
Meet Derk Cheetwood. (left) Derk is the tough guy on General Hospital that takes no crap from anyone! In reality, he is hilarious and very down to earth. Derk has been on movies such as U-571, The Postman and Frailty along with starring in shows such as the Mentalist, The Shield, and General Hospital where he works today. You can find out more about Derk on his site at http://www.derkcheetwood.com/
I had the chance to hang out with these guys at a Tampa convention this weekend. I asked them the question, Why the heck would bigtime TV and Movie stars join a network marketing company?
You will be shocked by their answer! Watch the video below and think about all the people you may know that think they are TOO COOL FOR NETWORK MARKETING! LOL Perhaps sharing this blog with those people may open their eyes to how many people are getting involved with network marketing! Watch and Share below!
If you enjoy this post, please do me a favor and share with others and retweet and comment.
====>>>Is there Such a Thing as Twitter PPC? Can you automate massive attention on Twitter?– Click here

To Your Abundance!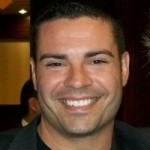 Ray Higdon
(239) 471-4800
[email protected]
Follow Me On Twitter – Southwest Florida Twitter Dude
Friend me on Facebook – Ray Higdon Facebook
Check Out My FB Page – Ray Higdon Fan Page (Free Internet Marketing Resources)
Wanna Work With Me? – Work With Ray Higdon
PS: You can get updates like this and others by entering your name and email in the top right box of my site.
PSS: If Your Upline Does Not Have a Step-By-Step Blueprint For Success, Check This Out (Unless You Already Have Too Many Leads) – Click Here For Instant Access