<<<<======Share on Facebook Here
If you Like, RETWEET HERE============>>>>
And Comment Below!
Connecting with People… Gauge Your Daily MLM Activities
Yesterday I was coaching someone on the phone and offered them this idea. It will help you gauge how much time of your day you are ACTUALLY spending doing the most profit producing MLM activity. This is going to be shocking to some of you that believe you are working so hard but keep in mind, this is meant to help you grip what it takes and how to get what you actually want..freedom.
Clue Me in..What is the Most Profit Producing MLM Activity?
That's easy. Guru's won't tell you this as it is not sexy. They will sell you on the idea that you can just blog or sit on your couch and write stuff online and rake the money is but you and I know that is not reality. The most profit producing MLM activity is connecting with other people, however, to be more specific, it is connecting with people using your own voice, either in person or on the phone.
Argh, I hate talking on the phone, please say it isn't true!
Here's another reality, most people come to the Internet out of weakness and that is why they fail. Instead of getting better at communications, they duck their tail in and go buy a get rich overnight pass that of course, also doesn't work. Earlier this week I did this very comprehensive on what actually keeps people from connecting with people on the phone, again, keep in mind this is meant to help you! – Fear of the Phone
Gauge Your Profit Activity
You have the highest likelihood of making a profit in network marketing based on how much time you spend connecting with other people on a personal basis. That being said, here is a way to help you. Go buy a stopwatch or use your smart phone. Anytime you are connecting with someone in person or on the phone, slyly kick off the stopwatch and let it run while you are connecting. Here's the catch, the number one mistake new network marketers make is they talk too much about their company, product or compensation plan, so, remember to spend the majority of this time listening. When you finish the conversation and plan the follow up, stop the stopwatch. The rule for accumulating time on the stopwatch is you have to be talking one on one with someone either over the phone or in person.
Your Time is Money
Now, one might wonder, Ray, do you use the stopwatch method? The answer is No, at least, not right now. However, when I was first building my business I HAD to get 20 no's per day and if I HAD used this method, I can tell you that time would have been very, very high. A lot of people I see online would probably have a big fat zero on their stopwatch if they had been using it the last week…there is no reason to wonder why someone is NOT making money in network marketing, it is always about how much time you are spending making connections with people.
Should You Even Bother with Online MLM Marketing Then?
I am not saying NOT to do online marketing, just to pay close attention to how you spend your time. If you spend all day doing passive marketing, it is going to be a long road to profit for you. Passive marketing I define as any activity where you hope an unnamed individual takes action on, such as, blogging, articles, videos, etc.Do more actual prospecting and your income will go up (as will your skills).
Bonuses Active Until Midnight EST on Friday
Last night we had 980 people on the mlsp webinar where I announced some very cool bonuses to those that bought my MLM sponsoring product. We have decided to extend the bonuses until Midnight this Friday. The bonuses are:
Bonus 1 – 4 part series on blogging –
* Module 1: How to Easily Generate
* Module 2: Where I get all my blog traffic from
* Module 3: Blog Reviews – I pick apart multiple blogs and show you how to improve them
* Module 4: How to brand yourself and your blog as a leader
Bonus 2 – Personal Blog Review by Me!
This is available to those that act quickly and I will personally review your blog! You MUST complete the above 4 step training first though
Bonus 3 – Online Private Mastermind
You will get invited into our private mastermind to connect with other marketers
Bonus 4 – Personal Invite to Vibrational Money Immersion
This is a webinar being conducted next week that will blow your mind (if you miss it, you can get the recording)
You can get all these bonuses and of course the MLM sponsoring course at MLM Sponsoring Secrets
If you enjoyed this post please comment and share if you want more content like this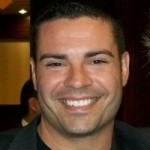 Ray Higdon
Skype: ray.higdon
Email: [email protected]
Work With Me – Numis Network
Image: digitalart / FreeDigitalPhotos.net
Image: jscreationzs / FreeDigitalPhotos.net
PS: If Your Upline Does Not Have a Step-By-Step Blueprint For Success, Check This Out (Unless You Already Have Too Many Leads) – Click Here For Instant Access
If you enjoyed this MLM blog on MLM Activities, retweet and comment please