Want to close more prospects, but not sure how?
Here I share exactly how to close more MLM Prospects.
How To Close More MLM Prospects
As we gear up for Top Earner Academy (February 9th-11th, in Orlando, FL), I thought this may help you in your network marketing goals.
Let The Tool Work For You
I always wanted a tool to do the work for me.
I didn't want my brand to do it, I didn't want my charisma to do it, I didn't want my amazing comedy to do it, I didn't want my beautiful hair to do it. And, I didn't want to just use NLP and get them to persuade it into my deal.
Use a tool that your prospect could also use. Which could be a presentation, a meeting, or a video.
I stopped doing one on one presentations because they were not highly duplicatable.
Most people don't want to do a one on one presentation, but everyone can point to a video.
This will sound weird, especially to those in sales… But, I would rather point to a not as effective video, than me do a highly effective and persuasive presentation one on one. I know that sounds weird. Sounds strange, doesn't it? Don't you want to be the most effective?
Honestly, if you're here for signup bonuses, just go sell cars, go sell real estate, go sell houses, go sell anything. You'll make a higher percentage. You don't need duplication, and you can go make commissions. Go do sales.
In network marketing, your biggest sell isn't, "Buy the fast start kit"  or, "Join the deal." It's, "Let me sell you on the idea that you can do what I do." Very important.
I would rather point to a not as effective video, than me have to do the highly persuasive presentation.
There were videos that I used that I knew weren't that super persuasive, but they were good enough. And if I get people to believe that they can use that video too, just like I was doing, then duplication is possible.
Events
I would get them on a third party tool, or I'd invite them to an event.
It's either getting them to a meeting that they could also invite people to in the future, or right then and there. Or, get them on a tool.
Step 1: Are They Open?
"Hey, are you open to take a look?"
Once I see if someone's open to attending the event or watching a tool, that's step one.
"I got this quick video, it will tell you whether it's a fit for you or not. It definitely impacted my life. If you watch that video, then we could follow up and see if this thing's a fit for you. Now, it may or may not be, I don't know."
I would point them to a video, or point them to an event, a presentation, ect.
If they're open to watching the video, great. If they're not, who cares? I really don't care. Onto the next person.
I may ask them for a referral. "Hey, do you know anyone that does want to make some extra money? Can we show them how to do it?"
If they say, "I'm open." I say, "All right, watch this video, or attend this presentation."
Follow Up and What To Say
Ok, so now they've watched the presentation, what do you say?
In the video below I share my EXACT follow up method and what to say to get your prospect to join.
Did you find that helpful?
Let me know what you think in the comments below. And, feel free to share this with your teammates.
More Resources For You:
How To Follow Up With Network Marketing Prospects
Why People Will Join You If You Are Brand New
29 Sources of Leads so you never run out of people to talk to again.
Did This Help You? If so, I would greatly appreciate it if you commented below and shared on Facebook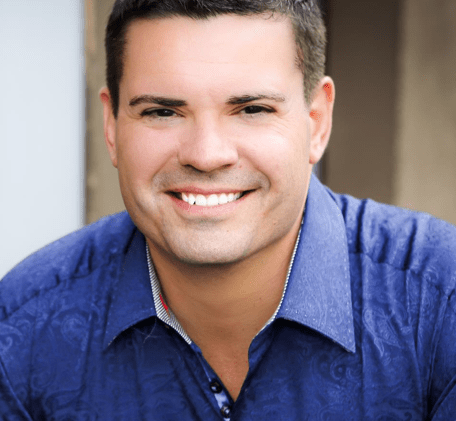 Ray Higdon's Network Marketing Blog
Skype: ray.higdon
Email: RayLHigdon@RayHigdon.com
Facebook – Facebook.com/rayhigdonpage
Considering Coaching? Check out my Work with Me tab and Survey where we Help People Everyday.
If you enjoyed this post about How To Close More MLM Prospects, retweet and comment please