Yesterday I attended the Bonita Springs Young Professionals event and will share with you today the 6 best success tips I got from the event.
These are GREAT tips that can impact you and your career so be sure to watch the below video!
Should you attend Local Events?
Yesterday I did a Periscope on this topic AFTER attending the Bonita Springs Young Professionals event called "In Your Future" put on by the Bonita Springs Chamber of Commerce. In this periscope I gave my reasons why I think attending local events can be very beneficial AND I even shared my two biggest tips for if you DO attend a local event on how to get more business and operate effectively. If you would like to watch that Periscope, you can go here – Attending Local Events.
NOTE: I did have to leave the event early yesterday so was unable to catch all of it but here are my notes from what I DID catch.
My History with Local Events in Southwest Florida
The last few years I have honestly disappeared from the local scene of events as we were focused on building our online presence. I used to run local real estate events 2-3 times per month and I remember when it was really strange when someone came from as far as Tampa (about two hours away). This past January we did an event on marketing and due to our online audience we had people from Serbia, Poland, UK, Canada and all over the world and only 3-4 people from our local area, boy how times have changed!
That being said, and I share in the below video, I want to give more value and love to my local area of Southwest Florida so look to me to start attending and possibly speaking at more local events. Attending yesterday's Bonita Springs Young Professionals event was awesome and I actually got quite a few good connections and some great success tips that I share with you below.
IF you are in Southwest Florida and want to stay connected with the Bonita Springs Young Professionals group, here is their Facebook page. Shout out to my bud Joe Nugent for doing a great job building this group and putting together a great event. Also big shout out to my friend Nicole Forbis and the crew at the News-press for featuring us in their Young Professionals series earlier this week and inviting me to this event.
Success Tips from the Bonita Springs Young Professionals Event
Weren't those tips helpful? Again, a really great event I was glad to attend and looking forward to connecting with more Southwest Florida professionals.
IF you got value from this, feel free to share and comment and I would be curious as to which success tip you found more beneficial. Feel free to comment below and let me know, maybe I can dive a little deeper on some of them if there is interest.
If you enjoyed this post please comment and share if you want more content like this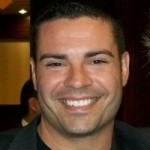 Ray Higdon
Skype: ray.higdon
Email: [email protected]
Considering Coaching? Check out my Work with Me tab and Survey where we Help People Everyday.
PS: If Your Upline Does Not Have a Step-By-Step Blueprint For ONLINE Marketing Success, Check This Out (Unless You Already Have Too Many Leads) – Click Here For Instant Access
If you enjoyed this post on Bonita Springs Young Professionals Success Tips, retweet and comment please