<<<<=====Share on Facebook Here and Google+ above

If you Like, RETWEET HERE============>>>>
And Comment Below!
Australia Home Business Update: Numis Network
Just a few short days away from Numis Network beginning their prelaunch in Australia and people are really excited. This blog contains all the nitty gritty details about this brand new Australia home business so that you are prepared for what might be the biggest MLM to ever hit the country!
Numis Network = Best Australia Home Business?
Numis Network is a gold and silver MLM based in Tampa, Florida. For more information about Numis, you can visit my official Numis Network Review. Numis is currently operating in the UK, Canada, The US and will be pre-launching in Australia on April 2nd (Australia Calendar) and April 1st (US Calendar).
Several things could make this the best Australia Home Business to ever hit as Aussies love gold and silver and many are looking for alternatives to just health and wellness in the home business niche. Several leaders from other companies have already joined the ranks of Numis in Australia and gotten themselves positioned.
Details for the Launch of Numis in Australia
From now until April 2nd Australia Time, you can grab a spot with Numis for NO CHARGE at this website (just change the flag at the top to Australia). You will then be given the option to "activate" your position for $1. NOTE: You cannot earn ANY commissions until you activate and upgrade your position. Once activated, here is what to expect:
By 'Activating', you have guaranteed your advantageous positioning within our structure. Your order for your Complete Pack of the Numis Success System and Fast Track Collector's Kit will be processed on April 2. You will be eligible for all the commissions, bonuses, and compensation due to you, as per our official compensation plan. (for more details click the opportunity tab on this page)
You will be paid on all the orders placed by other members of your team who 'Activated' their positions, when we process the first Australian pay cycle.
Didn't 'Activate' Yet? You Still Have Time… If You Hurry
If you have not yet 'Activated' for A$1.00 and wish to do so, you have until Sunday, April 1. Your order for the Complete Pack of your Numis Success System and Fast Track Collector's Kit is a total of just A$557.00 (GST incl). This order automatically advances your rank to that of Executive (or higher). Remember, only those who are at least ranked as Executives are entitled to earn commissions, bonuses, and compensation on orders placed by members of their teams.
For those who have already grabbed a spot in Numis, To 'Activate': login to your Back Office and click the banner at the top of the page.
'Join' Page Unavailable April 2
On April 2, we will migrate our system to the Pre-Launch phase. This means that for several hours the 'Join' page will be unavailable. This allows us time to process all the orders placed by those who have 'Activated'. The 'Join' page will become available again on April 3.
Questions About This Australia Home Business?
As the number one income earner in Numis Network, I have already helped quite a few people get their business started and would be happy to help you if you have questions. You can skype me at ray.higdon or leave a comment at the bottom of this post.
I am really excited to work with my Australia team and impressed by the talent I have already seen. We are going to rock it and I hope this information helps you when making the decision to join Numis Network. To Join my team directly, you can join at this page
If you enjoyed this post please comment and share if you want more content like this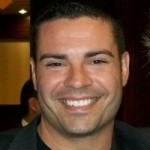 Ray Higdon
Skype: ray.higdon
Email: [email protected]
Work With Me – Numis Network
Image: Ohmega1982 / FreeDigitalPhotos.net
PS: If Your Upline Does Not Have a Step-By-Step Blueprint For Success, Check This Out (Unless You Already Have Too Many Leads) – Click Here For Instant Access
XXXXXXXXXX – Snag a Copy of My New Audio CD – XXXXXXXXXXXXX
If you Wanna Get Supercharged, Snag a copy of my brand new Audio CD that was just released called "Maintaining Your Power". This CD will have you strong like bull while prospecting and it also makes a great gift to your downline as well. You can now pick up a copy of this audio CD for only $14.95. You can buy by going here and be sure to ask about our bulk discount by emailing me at [email protected]
xxxxxxxxxxxxxxxxxxxxxxxxxxxxxxxx
If you enjoyed this blog on Australia Home Business with Numis, retweet and comment please