Struggling to come up with content for your facebook lives?
Here I share exactly how to come up with fresh DAILY content for your audience.
Attraction Marketing: How To Create Daily Content For Your Facebook Lives
How do you possibly pick a different topic for your Facebook Lives every day?
1. Be Immersed In Your Profession
Well, the truth is being immersed in your profession. That's what has you pick a different topic every day.
In our Rank Makers group, I've gone live every single day since the first week of July. Every single day with a new training and an action step.
How could I possibly do that?
I prefer to be immersed in the profession. I prefer to locate what are the problems of my target market so that I can easily come up with content every single day.
It becomes a self-perpetuating thing.
So Monday through Thursday (unless I'm traveling), I'll go into the Rank Makers group and I'll say, "Hey, what's the number one question that you have?"
Then, I'll go live and answer one of those questions.
I'm immersed in my profession. We've helped a lot of people and we've surrounded ourself for the last eight years in the network marketing profession, so there's not too many things we haven't heard or haven't experienced or haven't tested and tried ourselves.
In the total absence of "I don't know what I'm doing in this profession," I would go to Google.
Well, if you tag me and said, "Hey, Ray, I need you to run this candlestick-making Facebook page, and I'm gonna need you to do a Live every single day."
After a few days of talking about the candlestick holder, the wax and the wick. And, by day four, I'm just like, "Uhhhhh, I don't know."
So if I'm at a total loss, then I'll just Google it. And, I might find 37 Candlestick Making Tips. And, then I bust those out into different tips and I would give credit to where I got it from.
2. Change Your Language
Change your language patterns.
I would say, "I'm so happy and grateful, I'm coming up with new content every single day so easily and frequently."
I would seriously start a new mantra.
What I've done in my life is if I've seen a weakness in me, if I've seen a negative belief, I will construct a mantra or a statement that goes against it.
After I went through a divorce, I was dating around, and I was just like, "Oh my god, I'm just, I'm like for terrible relationships." And then I realized that's terrible language. I said, "I'm so happy and grateful for finding the perfect person," and voila, Jessica shows up in my life.
Change your language about it, and say, "I'm so happy and grateful, I frequently come up with new content each and every day."
[clickToTweet tweet="Be immersed in your profession, change your language, and if all else fails, Google it." quote="Be immersed in your profession, change your language, and if all else fails, Google it."]
Did you find that helpful?
Let me know what you think in the comments below. And, feel free to share this with your teammates.
More Resources For You:
How To Get Serious Results Using Facebook Live
How To Use Facebook Live To Generate More Network Marketing Leads
29 Sources of Leads so you never run out of people to talk to again.
Did This Help You? If so, I would greatly appreciate it if you commented below and shared on Facebook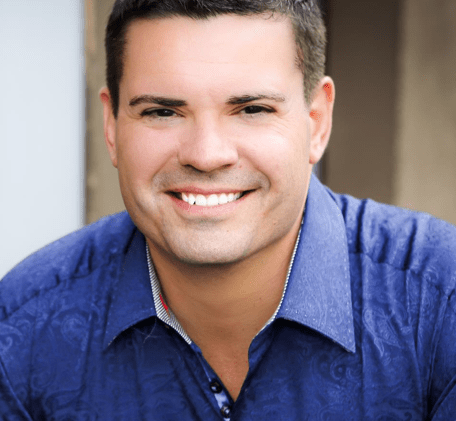 Ray Higdon's Network Marketing Blog
Skype: ray.higdon
Email: [email protected]
Facebook – Facebook.com/rayhigdonpage
Considering Coaching? Check out my Work with Me tab and Survey where we Help People Everyday.
PS: Adrian walked across his Company Stage for the FIRST Time thanks to our Rank Makers Group, Find out More Here
If you enjoyed this post about Attraction Marketing: How To Create Daily Content For Your Facebook Lives, retweet and comment please