<<<<======Share on Facebook Here
If you Like, RETWEET HERE============>>>>
And Comment Below!
An Unlikely Person Inspired this High School Student
Years ago I had a big vision that still has not come to fruition. My vision was to teach younger adults about being an entrepreneur, finances, and the importance of marketing. I envisioned a brick and mortar school that parents would drop their middle schoolers and high schoolers off and they would get taught what really matters in the business and financial world. That has not become a reality yet, but, it is neat to know that you have made an impact with someone, somewhere.
Go Inspire Someone Already!
Also years ago, a friend of mine approached me about going around my area in SWFL and speaking to high school students on what it takes to have success in business or as an entrepreneur. I loved the idea and jumped all over it. Even though I travel a lot, anytime I have been asked to speak at a high school, I do my best to get there as soon as possible as I know it may impact one person. In the picture to the left, you can see one of those cool stories.
Why am I an unlikely inspiration to a high schooler?
Well, my superlative in high school was "party animal", lived on my own since sophomore year, hung out with a bad crowd, took five years to finish high school and I never finished college. I was, how do I put this, a punk. The fact that I now speak at high schools all over is testament to you can get to anyone you want from wherever you came.
Here's where you come in…
Wayne Dyer says "Don't die with your music inside you". That's powerful. We all have amazing stories that can inspire others but we have to be willing to share them. There have been more than one occasion that I have spoken to a high school class full of students that roll their eyes and have absolutely no interest in what I am saying, and then there is someone like Dudley.
You have no idea how powerful you are and how many people you will impact and inspire if you just reach hard for your goals and dreams. Never forget that. When you get that you have the power to inspire others, it stops being just about you, and starts being about all those other people that may be impacted by your story. What author or speaker has inspired you? What if they never reached for their dreams and told their story? What if there was never a Napoleon Hill, Oprah Winfrey or Henry Ford? All went through tough times but keep reaching and this is my encouragement from me to you to keep reaching, you have no idea how many Dudleys are out there!
If you enjoy this post, please quickly do me a favor and share with others and comment below.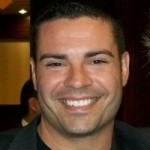 Ray Higdon
Follow Me On Twitter – Southwest Florida Twitter Dude
Check Out My FB Page – Ray Higdon Page (Free Internet Marketing Resources)
Wanna Work With Me? – Work With Ray Higdon
PS: You can get updates like this and others by entering your name and email in the top right box of my site.
PSS: If Your Upline Does Not Have a Step-By-Step Blueprint For Success, Check This Out (Unless You Already Have Too Many Leads) –

Click Here For Instant Access
NOTE: You Have to Check the Checkbox That Says You Are NOT a Spammer to
Make a Comment Below
Image: Michal Marcol / FreeDigitalPhotos.net
Image: photostock / FreeDigitalPhotos.net
If you enjoyed this blog on having success in mlm, share this with others and comment below!