<<<<====Share Over Here =)
8 Blogging Tips For
More Traffic and Sales
Over the last few years I have been fortunate to create a pretty serious income from my blog. Here are 8 blogging tips to make you more profits!
Questions About Creating a Blog?
If you are borderline clueless, like I am, about technology and writing code and stuff, don't fret, we live in a world where it is so darn easy to get anything done for you, for cheaply, including creating a blog. You can easily use sites like Odesk or Elance to get your wordpress blog created for less than $60 (one time fee). Don't be like I used to be and let technology slow you down, just do it and let someone else figure out the one time setup stuff.
8 Blogging Tips
Blog Writing Tips
1. Always have a target for your writing. Think who you are writing for and how will this help them.
2. Always be a marketer as well as a consumer of new information. When you are reading books, attending events, or watching webinars for your niche, think about what you can gleam from the training to share with others via your blog.
3. Be consistent. It is literally pointless to try to get leads or sales with your blog without being consistent. Once you get over the hump, writing a daily blog should only take you 20-30 minutes per day.
4. Talk about things you like that will also help others. For an example of this see my Shark Tank blog post.
Tips to Make Money Blogging
5. As you buy books, tools or products that you like (for your business), see if they have an affiliate program that you can then promote on your blog.
6. If you get good at something that would benefit your target market, don't be afraid to sell access to a webinar, video or audio that you create that is packed with value.
7. IF you are a network marketer, don't just pound your primary company over and over in your blogs.Multiple reasons for this, one is people within your primary company won't want to share your stuff (as they think it will get you signups that they otherwise might get) and two, people outside your company get bored with talk about another company.
8. If you want to make money blogging, don't just focus on keyword research, focus on providing value over a long period of time. Keep putting out value to keep people coming back and THAT is the key to blogging for money and traffic.
Like these Blogging Tips?
I am considering doing a series of blogging tips, tell me what you want to hear in the comments below. Also be sure to share which of the 8 tips were your favorite!
To Your Abundance!
Did This Blog Help You? If so, I would greatly appreciate if you commented below and shared on Facebook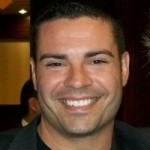 Ray Higdon
Skype: ray.higdon
Email: [email protected]
Work With Me – Numis Network
Image(s): FreeDigitalPhotos.net
PS: Those who decided to watch this, greatly improved their blogging income – Watch The Video Here

If you enjoyed this post about 8 Blogging Tips For More Traffic and Sales, retweet and comment please