<<<<====Share Over Here =)
Lessons from the Shark Tank TV Show
THE most educational program on TV for budding entrepreneurs, the Shark Tank TV show is my favorite. Here are some business lessons from this incredible program.
What is Shark Tank?
The Shark Tank TV Show is where small-medium sized business owners get to pitch their business idea to the shark tank investors to possibly secure some financing for their company in exchange for equity in their growing company. It is GREAT education for those wanting to build a business and learning exactly what it takes to build a business as well as what potential investors look for in a company.
Meet The Shark Tank Investors
Barbara Corcoran
Background: Real-estate mogul
Estimated Net worth: $40 million
Kevin O'Leary
Background: Investor, sold a technology company for billions
Estimated Net Worth: $300 million
Daymond John
Background: Founded FUBU clothing line
Estimated Net Worth: $100 Million
Lori Greiner
Background: QVC Queen and holder of over 100 patents
Estimated Net Worth: $15 million
Robert Herjavec
Background: Technology company founder
Estimated Net Worth: $100 Million
Mark Cuban
Background: Technology and Owner of Dallas Mavericks
Estimated Net Worth: $2.3 billion (459 on Forbes riches list)
Lessons from the Shark Tank
There are a LOT of things you can learn from the shark tank TV show, some from the investors of course but also from the small business owners.
A LOT of the small business owners sunk all their money and years of work into their dream business. Most of the successful entrepreneurs work a LOT of hours and have been doing this for YEARS. Here is a key difference I have noticed (as it should be) between those who get what they want from the Shark Tank investors and those that don't. The ones that HUSTLED and got out there and made sales, are usually the ones getting the best deals. It is NOT enough to have a great idea. Like Felix Dennis says, ideas don't matter, everyone has them, it is the EXECUTION of ideas that matter.
What the Shark Tank investors look for
Take these questions as questions to yourself about your business.
1. What are your sales in the last 12 months? If you are NOT making sales, stop planning, studying, blueprinting and go get some sales. A GREAT book on this is Ready, Fire, Aim. This book will seriously challenge you and is powerful.
2. What is your profit per sale? Most reading this are information marketers not widget makers so your profit is probably pretty good but don't forget to calculate in your time.
3. How scalable is your business? Can you handle fulfilling 100,000 orders tomorrow? IF you are not making sales yet there is no need to worry about this yet but IF you are seeking financial backers like the ones on the shark tank tv show, you better be able to answer this.
4. What would you do with the money? I find this to be a great question. I know a lot of network and online marketers that want more money but I wonder what they would do if they got it (besides party and vacation). Can you answer the question of what YOU would do if an investor gave you $100,000?
5. What happens to the money if you die? Is your business tied to your efforts alone? Chances are if someone did invest a lot of money in you they would get insurance on your life but it is good to look at your efforts on if it is a business or pretty much a sole proprietorship.
Examples of Shark Tank Products
Sometimes you see amazing ideas on the show and here's one that my wife LOVES. Guys out there, this makes a great gift. I bought them for my wife after we saw the show and she seriously loves them and ALL her friends want them now.
They are called onesole's and they are shoes that have attachable uppers to the sole. You pick whatever variations of colors and designs and you simply snap them onto the sole. For traveling purposes, they are awesome. My wife on a cruise usually packs an entire suitcase full of shoes but now will just pack her uppers and her onesole. Amazon, after them being on the shark tank, now carries them.
Also, watch this video, not only is it hilarious but it shows that you can create a business out of ANYTHING and get a billionaire to give you money lol.
Where to Watch the Shark Tank Full Episodes
I don't ever watch non-recorded TV, too many commercials. I like to watch this sort of stuff when I am flying so I just downloaded the series from Amazon for $1.99 each but you can search and piece them together from youtube.
To Your Abundance!
Did This Blog Help You? If so, I would greatly appreciate if you commented below and shared on Facebook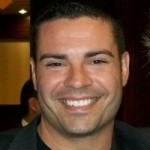 Ray Higdon
Skype: ray.higdon
Email: [email protected]
Work With Me – Numis Network
Image(s): FreeDigitalPhotos.net
PS: One of the Keys to True Wealth is, Regardless of Your Age, Have a Smart Retirement Plan, This is the Best Book on That Exact Subject

If you enjoyed this post about Lessons from the Shark Tank TV Show, retweet and comment please