<<<<======Share on Facebook Here
If you Like, RETWEET HERE============>>>>
And Comment Below!
7 Ways to Greatly Reduce Your MLM Recruiting
Is your voice going hoarse welcoming new members to your team? Are you greatly concerned on how much in taxes you are going to pay due to making so many new member signup bonuses? Do you just need to SLOW down your MLM Recruiting? Then this is the blog for you.
Why would you want to slow down your MLM Recruiting?!?
The reality is you probably would never want to but I always try to teach in different ways and from different angles to make you think. I also wrote this to shed light on activities that some people do in the hopes of INCREASING their mlm recruiting that I just don't think will.
7. Focus on hoping that people see your website and click it. This will allow you to save your voice at the same time.
6. If you have someone enter their name, email and phone number as a lead, do not call them. If you call them you run a 75% greater risk of sponsoring them and that is NOT the focus of this blog.
5. Before you shoot any videos make sure you have everything perfect. This may involve studying professional videography at a local or online college and also make sure you spend $2,000-$3,000 on lighting and video equipment. The good thing about this one is it could take you years before you believe you are perfect and thereby eliminate all possible recruiting that would have happened if you were talking to people.
4. Spends tens to hundreds of hours developing tools and resources for people to use once they join your team that will help them. This gives off the appearance of building your business but when combined with not talking to anyone, highly effective to reduce all mlm recruiting.
3. When you leave voicemails for your prospects use 2-3 of these handy lines that can be used interchangeably:
– Ground Floor Opportunity
– Next billion dollar company
– Any compensation plan details
– the ORAC or antioxidant level of the juice or product
– The name of the company and why you are so excited
Doing this step will greatly reduce the number of callbacks, thereby increasing your chance of mlm recruiting reduction.
2. Blame others. This one is a solid one as you can get buyin from other people that complain about everything too. Blaming the sponsor for not feeding you through his/her umbilical cord is always valid. Or, research online until you eventually find one guy in Utah that does not like your product and then you can blame the product.
1. Don't call anyone, ever, and just prospect through facebook messages and emails. This again gives the impression to your spouse and friends that you are working while guaranteeing you will not get good results.
So, if I am telling you all these things will slow you down, perhaps you should do the exact opposite?? Hope you enjoyed the humor!
If you enjoy this post, please quickly do me a favor and share with others and comment below.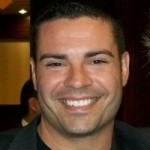 Ray Higdon
Follow Me On Twitter – Southwest Florida Twitter Dude
Check Out My FB Page – Ray Higdon Page (Free Internet Marketing Resources)
Wanna Work With Me? – Work With Ray Higdon
PS: You can get updates like this and others by entering your name and email in the top right box of my site.
PSS: If Your Upline Does Not Have a Step-By-Step Blueprint For Success, Check This Out (Unless You Already Have Too Many Leads) –

Click Here For Instant Access
NOTE: You Have to Check the Checkbox That Says You Are NOT a Spammer to
Make a Comment Below
Image: jscreationzs / FreeDigitalPhotos.net
If you enjoyed this MLM Training blog on our trip to Bahamas, share this with others and comment below!