Frustrated with Team Building? This article will shed some light and give you some powerful MLM tips.
I had my Top Earner friends Masa and Miguel write this article for you today, be sure to thank them in the comments!
Remember Masa and Miguel?
You may recall that just a short while ago I interviewed Masa and Miguel and they shared A LOT in that interview especially their formula for starting a new rep. You can Listen here – MLM Team Building Tips
In case this is the first time hearing of them, you just might want to listen to them as they have built a team of over 50,000 active reps and are million dollar a year earners in their company. Let's dive into their article!
7 MLM Tips to Big Team Building in Network Marketing
If you are looking to create a solid 6-Figure network marketing business or more, these 7 secrets to building a massive team will help you get there faster.
Over the past 10 years, we have built teams around the world in over 30 countries and have noticed very specific strategies and principles that work no matter where you are building your business.
The secrets that we are about to share with you are based on 10,000s hours of our own experience, 100,000s miles flown to support our teams around the world, and multiple 6-Figures invested into our own development and education.
By the way, we are doing a webinar with Masa and Miguel if you want to learn more from these Network Marketing geniuses, Register here and feel free to tell your teammates!
So let's have a look at 7 MLM Tips to building a massive team in network marketing.
1) The pace of the team is the pace of the leader
You have probably heard before that your teams pace can never outgrow your own. This has always been true in our own business as well. The times we experienced the fastest growth and action-taking in our own team was always the times we committed to taking massive action ourselves.
No matter where you are in your business, if you only have 20 people in your team or 20,000, if you want to go to the next level, you need to increase your recruiting pace. Usually, we always follow the rule of inviting 3 new people per day into our business by sharing the opportunity /product/ services. However, if you are looking to experience a massive change in your life in the next 6-12 months, you could increase that to inviting 10-20 people per day.
Leading by example will not only motivate your team, but it will grow their belief that success is a normal result massive action-taking. If you are trying to reactivate your team, the first step is always to pick up your OWN RECRUITING pace. Click to Tweet This Tip
2) Focus on their dreams to Reach YOUR MLM Success

If you have increased your recruiting pace, you are likely going through massive numbers of people to find the few leaders, that will represent 80-90% of your massive expansion.
The fastest way to sort through people as you have picked up your recruiting pace is to understand their direction in life (their dream) and the degree of motivation to change their life at this time.
Often, I see people talking about the products and services that their company is distributing, which is wonderful if you are after expanding your customer base. However, if you are looking to create a massive team, you need to qualify each prospect that you approach in terms of their motivation to CHANGE their life.
This is why the best way to approach someone is asking whether they would be open to review information about an opportunity that could help them to create the specific CHANGE (dream) in their life that they are seeking.
We have followed this rule for the last 10 years to look for leaders that have created teams of 10,000 people themselves. In the end of the day, if the person you approach is not open to the opportunity, you can also share the products/ services with them later – as quite often they can still become a loyal consumer.
This approach will decrease your time and increase your effectiveness in your daily activities as you will be only spending time with people who are interested in changing their life and potentially can become one of your next biggest leaders. Click to Tweet This Tip
3) Increase the frequency of your meeting to Increase Team Building

When Miguel and myself started in our current company over 7 years ago, we decided for the first 9 months in our business to run 5-7 home based business presentations every week in our house.
We had completed over 200 presentations in 9 months and as a result grew our income from zero to $9,000 a week.
The reason we decided to do this is because we understood that your team and your income GROW exponentially, when you have more points of exposure in the same time window.
You could use this principle with webinars, home-meetings or ant type of LIVE events and at the beginning you could just run 2 presentations (online webinars or home meetings) instead of 1 every week.
This simple change will have your team duplicate into depth faster and grow your business and income exponentially. Click to Tweet This Tip
4) Engage a new team member
The most crucial time for duplication is the 30 minutes after you sign up a new member. If you do not set their expectations correctly and show them straight away what it takes to invite people to look at your business, you have lost a precious opportunity to create a team of 5, 10 or more new members in the next few weeks. And perhaps you would have met your next biggest leader amongst the people that this new person introduces.
This is based on the urgency principle that we should run our business with: always think about whatever you can do right now to maximize the engagement, action-taking and duplication that is essential to your future growth. Click to Tweet This

This is why it is important to take 30-min and go through a simple get started training with every new member you and your team introduce.
5) Spend less than 1 hour a week on training
I have fallen into the "training" trap more than once in my network marketing career. This is the trap where you get stuck on an income plateau for a long time thinking that training your team more, will increase your income and your team growth.
No matter where you are in your business, you should not be spending more than 1 hour per week training your team – try to do that on a weekly call, webinar or at a live event, such as a home meeting or other live meeting.
Limit this time for yourself and your team, so that you can maximize the income producing activities for yourself and your team. Income producing activities in your team are quite simply defined as activities that involve PEOPLE WHO ARE NOT ON YOUR TEAM yet.
That may mean you are either recruiting, presenting or following up on prospects for yourself or helping someone in your team to do that.
Training will not grow a massive team, inviting more people to look at the business will. Click to Tweet This Tip
6) Give one message of duplication at each event
Events are always very motivational, but motivation does not last. This is why it is important that you give only ONE SPECIFIC message to your team at the end of each event.
For example, if you are doing a weekly meeting in your home with your team that has 15 members so far, your message this week may be that everyone needs to invite at least 20 people to the next meeting with the goal of having 3 guests at the meeting itself.
Clarity will increase the action taking for both yourself and your team. This is why you should end your next event with a clear strategy message that will drive duplication and action taking. Click to Tweet This
7) Unite your leaders for ALL of you to Create MLM Success        
This is the X-factor that many people forget about. If you team is growing, but you are frustrated because it is growing too slow, you may want to try this.
Creating a united leadership team that support one another, plays together and develops a team culture full of belonging, tradition and recognition, will certainly grow your business.
Small steps like having a meeting with your leaders after the presentation, home-meeting or a large event, will make your leaders not just feel special, but it will give them more belief and strength to go further.
Uniting your leaders may be the one strategy that can help you to prolong the life-span of your team and vaccinate them against considering giving up on their dreams too soon.
In the end, the pace at which we can grow a massive team will always depend on the quality of the relationship that you develop with your leaders. Invest your time in true long-lasting friendships and before you know, a massive growth will be waiting for you on the other side! Click to Tweet This
Wow, Were Those Powerful Tips or What?
Big thanks to Masa Cemazar and Miguel Montero and remember if you want to learn more from them, join us on this special webinar on Tuesday night.
Be sure to leave them a comment if you appreciate their MLM tips they shared in this article and feel free to share this with anyone serious about team building.
Did This Help You? If so, I would greatly appreciate it if you commented below and shared on Facebook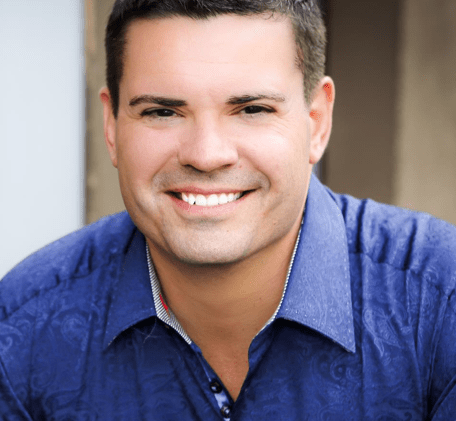 Ray Higdon's Network Marketing Blog
Skype: ray.higdon
Email: [email protected]
"I Teach You the Marketing, Mindset and Sales Strategies to Make More Money and Follow Your Passion!"
PS: Free 10 Day Online Recruiting Bootcamp Teaches you How to Recruit Using the Internet, Click Here for Access
If you enjoyed this post on 7 MLM Tips for Effective Team Building, retweet and comment please