How to Change Your Life to Get out of Debt and Into Profit
To get the things you have never had, you have to be willing to do things you have never done. Too often people want results but are not analyzing their actions to see what they can change to get those results. This post will share with you 7 changes I made in my life to get me out of foreclosure and massive debt and into profit and a much better lifestyle.
You Can't Get There By Staying WHAT You Are
When I am talking to an MLM prospect, I ask them what their goals are. I will hear goals as little as an additional $1,000 a month all the way to $20,000 a month (I rarely hear them say a goal larger than that). I then ask them how many hours per week are they willing to put toward that goal and how long they will work that many hours toward that goal. This tells me a lot about the person. Some argue with me on how little time they have (or are willing to trade) like just because you have a goal, it should be granted to you without you trading something for it. It doesn't work that way..
Unfortunately you are not what you think, you are made up of what you do. There are people that know everything about building a business but do not do them so, it really doesn't matter what they know. Potential means very, very little, give me someone willing to roll up their sleeves over the potential person all day long. We learn best by failing and falling forward and that always involves work, not just thought.
So, what did I change?
1. I worked, a lot. I went from spending a lot of time thinking about how bad crap was to picking up my phone hard core. I doubt there was not more than 2 days in the first 6 months of my business where I didn't prospect at least 25 people. (also check out How I started when I didn't have leads)
2. I turned off my TV. I barely watched anything. News, sports, trash, etc. I still barely watch any TV, I have watched a total of 2 football games all year and I currently am only interested in watching netflix episodes pf Pawn Stars and Storage Wars. Something about the profit of historical items intrigues me, I imagine within ten years I will probably start a pawn shop or something, just really dig that business model.
3. I worked on my mindset everyday. I still do. Reading or listening to something that is uplifting or educational mindset wise is mandatory.
4. I paid no attention to negative people around me. If you doubted me back then, whether we were friends or family members, we just didn't talk much. Plenty of people will tell you it is OK to struggle right now because of the economy and that is BULLSHIT. The fact that people around you will pat you on the back if you do not succeed is disgusting, don't buy into it and don't allow that crappy mindset to get in your head.
5. I did a lot of meetings and webinars. Every single week I did at least 1 lunch meeting presenting my MLM opportunity, 1-2 home meetings and 1-2 webinars. The more time someone spends doing these type of profit producing activities, the better they will get and the more chance they have of finding great people. I had people drive more than 2 hours to see some of my meetings and join my business, ya just never know.
6. I ignored all attempts to get me off track. One month into building my network marketing company I had another company fly me out to their headquarters and offer me money and a downline. I had many, many attempts (and still do) to get me away from my network marketing company. If it took away from my focus, I didn't entertain it. Too many people are going broke trying to get rich quick. Too many are reinventing themselves every 6 months to a year and that is hard to ever build a long lasting business. Once you find your home, build that home and don't stop, it is the only way I know to make something huge.
7. I invested in myself. I got away from trying to do everything for free. The problem with free is you do not get the best information and only the best information will get you there the fastest. I never speculated with money via advertising but I did take some profit and invest it in myself through hiring coaches, products, systems and training. Most of the times, "Free" is the most expensive way you can learn something.
Stop Looking at What You Know
When desiring change, stop looking at what you know and start looking at your results which are a reflection of WHAT you are and WHAT you are DOING.
Real Quick..
Thousands of people hit this blog every single day but I only have a couple hundred votes for me being at No Excuses Speaker, if you dig me working hard every single day to bring you value, please click the "+1" or the Facebook like button for me above my picture on this page, I am quite a few rows down – http://noexcusessummit.com/industry-leaders.html
If you enjoyed this post please comment and share if you want more content like this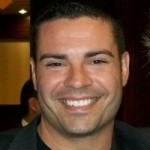 Ray Higdon
Skype: ray.higdon
Email: [email protected]
Work With Me – Numis Network
Image: digitalart / FreeDigitalPhotos.net
PS: If Your Upline Does Not Have a Step-By-Step Blueprint For Success, Check This Out (Unless You Already Have Too Many Leads) – Click Here For Instant Access


If you enjoyed this blog on the No Excuses Summit, retweet and comment please