<<<<======Share on Facebook Here
If you Like, RETWEET HERE============>>>>
And Comment Below!
MLM Recruiting Tips – How to Start Before You Have Leads
You asked, you receive! I have had a ton of people ask me how I got started with my MLM prospecting so today I am going to share exactly what I did to build my organization. Did I buy MLM Leads? Did I get a ton of traffic? This blog post will share not only what I did to get started, but, what anyone can do as I had no budget and no website traffic when I started.
How I Had MLM Recruiting Success without Leads
In many ways, the Internet, or more specifically, Internet marketing products, have taken the testosterone away from network marketers. The promise of leads and magic buttons have demasculated people who would otherwise have success as network marketing recruiters. Well, Ray, what the hell does that mean? It means that too many people are now waiting for leads versus going out and getting the business. Wanna stop the weinage? Read on..
When I first got started in my primary company, I was in foreclosure, broke, clueless about Internet marketing, did not have a blog strategy and did not have any MLM leads coming to me. So what did I do? Did I read a book on branding or learn all about sales funnels? No. I skipped that stuff and went straight to MLM prospecting. My first 6 months I averaged 20 no's per day.
Where did you get all those MLM Leads?
Once upon a time there was no Internet and back in those days people have to reach out and talk to other human beings to share their business with them. People in those days were more ambitious typically, drank fewer lattes and did not get carpal tunnel from cranking away at a keyboard but they created every current billion dollar company in the network marketing industry. It was until the Internet that an expectation of ease, 4 hour workweeks and comfy set in. So, where did I generate all those sales leads? I went out and got them. Here are the areas where I reached out to people:
1. Facebook – I PROSPECTED on Facebook, meaning, I reached out and tried to establish relationships with people and see if they were open to making money from home. This was done through one or two non pitchy private messages all with an attempt to get them on the phone. This one prospecting idea for network marketing could literally never be exhausted. The best training on Facebook prospecting that exists today is actually not done by me, but, is done by my wife – MLM Facebook Training by Jess
2. Offline events – I scoured my area for events where I thought business professionals would go to. I then attended and tried to develop relationships. This post tells exactly how I handle network events – How to work networking events for your MLM
3. Advertisements – I also called on realtor signs and prospected realtors. The best training on this is on my post here – How to Recruit Professionals into your MLM
4. All other social media – My MLM prospecting spanned twitter, youtube, linkedin, etc. Anywhere I could connect with someone, I would. I didn't wait for them to respond to some form of passive marketing, I went out and got the business.
The Internet and My MLM Success
I didn't have time to wait for leads, I went out and created the business. Using the Internet as a tool to connect and prospect got me to my first $40,000 month in Network Marketing. I see a lot of people that quite frankly should not be acting like they have time to wait for leads, but are. Once I started learning attraction marketing and started blogging, it took me about 6 months before I got my first lead. Fortunately, I didn't wait for leads, I went out and created the business. Know anyone that should stop waiting for leads?
If you enjoyed this post please comment and share if you want more content like this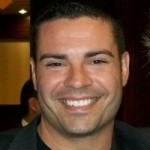 Ray Higdon
Skype: ray.higdon
Email: [email protected]
Image: Ambro / FreeDigitalPhotos.net
PS: If Your Upline Does Not Have a Step-By-Step Blueprint For Success, Check This Out (Unless You Already Have Too Many Leads) – Click Here For Instant Access
If you enjoyed this MLM blog on mlm recruiting advice, retweet and comment please