Sales Tips to Run a Successful Home Meeting
Last night my wife and I did a home meeting for one of our teammates down the road, they did a great job of getting people there and this post is designed to help you get the most out of your home meeting (if you are smartly choosing to do them).
Home Meeting? I Thought Those Were OLD SCHOOL!
The ancient home meeting IS old school but here's the important fact, they still work like crazy. Why? Because everyone you know has a home but not everyone you know can work the computer. They also offer a sorely missed component of the modern age which is personal contact and face to face communication. People are much more likely to trust and believe someone they have in front of them than they see in some random sales video online. If you want to be a successful network marketer, I'd suggest you NOT rule out doing a home meeting for you or your teammates every once in awhile.
6 Sales Tips for your Home Meeting
Note: I wrote a more comprehensive guideline to running home meetings here
1. Know that a lot of work is done in the invite. Be straightforward. Don't tell them its a party and have them be surprised some dude gets up there with a flipchart. A classic line is "Listen, I respect  you, I think you respect me, I'd like you to come over and see a project I am working on and if you are interested in it, possibly work with me"
2. Be aware of your language. Always use positive language. Here are some examples:
Bad – "What if you failed by 90% and only made X?"
Better – "What if you only succeeded by 10% and only made X?"
Bad – "Some people are going to tell you no"
Better – "Not everyone is going to say Yes"
3. Understand the point of the presentation. It actually is NOT to sell them on your Fast track kit or starter pack, it is to get them to believe they can also do this business. Address the elephants in the room, eg, lack of time, money, skill.
4. Focus the presentation on "what your MLM opportunity DOES" not "what your MLM opportunity is". For more on this, read this post – How to Sell Stuff
5. The host of the house starts and ends the presentation. The only exception to this is if there is someone there that invited the majority of people to the home meeting that is not the head of the household.
6. Boldly ask for the sale and give specific directions. When the host gets back up to end the presentation, their job is to let everyone know they plan on building a huge business and they are there to help the people there. They should also edify the upline on how much they have helped them and then, hand out signup sheets (with pens) and walk the people through the signup sheet. Informing them exactly how to fill out the form and why they should do it tonight.
If you enjoyed this post please comment and share if you want more content like this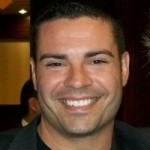 Ray Higdon
Skype: ray.higdon
Email: [email protected]
Work With Me – Numis Network
Image(s): FreeDigitalPhotos.net
PS: If Your Upline Does Not Have a Step-By-Step Blueprint For Success, Check This Out (Unless You Already Have Too Many Leads) – Click Here For Instant Access
If you enjoyed this blog on How to run a home meeting, retweet and comment please