3 Master Tips to Sponsor Your Network Marketing Lead
So, you have studied how to generate traffic, you are now getting leads but you are still struggling to understand how to sponsor a network marketing lead. This blog is going to give you 3 tips to always keep in mind that will help you convert a network marketing lead rather than losing yet another sale.
First of All, Don't Treat Them Like a Network Marketing Lead
You hear this all the time that building any of the multi level marketing companies out there it is just a numbers game, that statement is true, however, do NOT treat your network marketing lead like a number. Build rapport and ask them questions. Pay close attention to this statement, "Your ability to ask your network marketing lead questions, rather than provide answers, will dictate your conversion percentage."
Second, Be Someone Who Does NOT Have to Sponsor Your Network Marketing Lead
Never, ever be needy. If you ever want to get rejected for a loan, go to a bank when you really need the loan. If your network marketing lead is not open minded, do NOT give them the pleasure of sending them your company information just so they can reject you. An example of this type of posturing can be found in my post on What to say if they ask you how you are doing with your MLM. Whether you are talking to your warm market or a network marketing lead, do not let them push you around and do not let them dictate the conversation. Believe in abundance and believe your time is worth something and spend more time qualifying than simply hoping.
Third, Don't Assume They Are Broke
I think, especially because of the economy, that a lot of people going through tough times are getting into multi level marketing companies. I see people that are having tough times project that onto their prospects assuming that they too are going through tough times and they also do not have much money. Do not assume this, ever. There are people in this economy that are spending hundreds of thousands of dollars to buy a franchise, anyone can afford to buy into one of the multi level marketing companies at typically less than $1,000. Do NOT assume your network marketing lead cannot afford the large package your company has to offer just because you may have struggled with it.
I hope you enjoy these 3 tips! For those that want a whole lot more tips, tricks and an in-depth blueprint on sponsoring more reps, jump on the My Lead System pro webinar at 9pm est tonight (April 27th) by registering here – https://www1.gotomeeting.com/register/291515201
If you enjoy this post, please quickly do me a favor and share with others and comment below.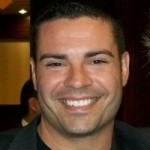 Ray Higdon
Follow Me On Twitter – Southwest Florida Twitter Dude
Check Out My FB Page – Ray Higdon Page (Free Internet Marketing Resources)
Wanna Work With Me? – Work With Ray Higdon
PS: You can get updates like this and others by entering your name and email in the top right box of my site.
PSS: If Your Upline Does Not Have a Step-By-Step Blueprint For Success, Check This Out (Unless You Already Have Too Many Leads) –

Click Here For Instant Access
NOTE: You Have to Check the Checkbox That Says You Are NOT a Spammer to
Make a Comment Below
Image:Andy Newson / FreeDigitalPhotos.net
If you enjoyed this blog on the 3 Master Tips to Sponsor Your Network Marketing Lead, share this with others and comment below!