<<<<======Share on Facebook Here
If you Like, RETWEET HERE============>>>>
And Comment Below!
MLM Training: Exactly What to Say
When They Ask About Your Success
If you have been in a network marketing business opportunity for any length of time, you have been asked how you were doing with it from some of the people you have approached. For new people or those who have NOT had success yet, that is a tough objection to overcome…unless you know exactly what to say!
MLM Training To Help You Overcome This Easy Objection
There are many derivations of this question, such as:
– How much have you made?
– How are you doing with it?
Now, keep in mind that a lot of the people that ask you this are cynical or skeptical people that, quite frankly, no level of MLM training will help you actually convert very many of them, however, this mlm training will help you feel better whether you have had any level of success or not.
MLM Training: To Overcome, First Lay a Plan
To execute this objection perfectly, connect with your upline, specifically someone in your upline that does training. If you cannot find anyone in your upline that does training (what the hell company are you in? lol) then go to crossline and locate anyone in your company that has training tools or recorded videos that help train people. Once located, you are now prepared to overcome this objection with ease.
Now, when they ask you this type of question of YOUR success, you simply answer them this way:
"I am just getting started but the guy that is training me and will be training you is currently_____________"
A) Making $40,000 – $50,000 per month
B) Has made millions in the industry
C) Just won a brand new car and several vacations
If You Are NOT Enrolling 5+ People Per Month, It is Your Music, Not Your Words
You read that correctly. If you are not enrolling at least one new person into your business per week or five per month, it is unlikely you need a new objection handling script, it is more likely the vibration you are giving off, a simple lack of numbers or your mindset. Always look at your results you currently have right now, not your level of knowledge you believe you have. Improve your skills, improve your income. Stay tuned as next week I will be running a MLM Training webinar for MLSP on how to close more leads and sponsor 10-20 people per month like clockwork.
If you enjoy this post, please quickly do me a favor and share with others and comment below.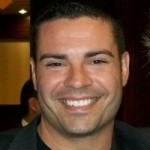 Ray Higdon
Follow Me On Twitter – Southwest Florida Twitter Dude
Check Out My FB Page – Ray Higdon Page (Free Internet Marketing Resources)
Wanna Work With Me? – Work With Ray Higdon
PS: You can get updates like this and others by entering your name and email in the top right box of my site.
PSS: If Your Upline Does Not Have a Step-By-Step Blueprint For Success, Check This Out (Unless You Already Have Too Many Leads) –

Click Here For Instant Access
NOTE: You Have to Check the Checkbox That Says You Are NOT a Spammer to
Make a Comment Below
Image: photostock / FreeDigitalPhotos.net
If you enjoyed this blog on mlm training, share this with others and comment below!