My 13 Rules of Network Marketing Recruiting
There are certain rules I have when it comes to Network Marketing Recruiting.
In this post I share 13 of them, they just might help you!
IF you Want to get Better at Recruiting…
There are really two ways to do this, you can one, pretty straight-forward, study prospecting and closing tactics to get better at communicating. The other way (not that it eliminates the need for this way) is to get better at marketing so people are coming to YOU. If you are interested in getting better at marketing, you might like my free training recording called 5 simple online marketing tips.
My Past with Prospecting and Recruiting
I have recruited hundreds and hundreds of people into network marketing. It helped me become the number one income earner in my last company with around 85% of the entire company and earning over one million dollars in commission. Learning the art of network marketing recruiting is very lucrative and I am happy to help you learn some strategies and ways of thinking that have helped me.
My 13 Rules of Network Marketing Recruiting
1. Never be addicted to the outcome. If you had a heart monitor on me you would notice it doesn't flicker when someone tells me no. Their "potential" doesn't impact this at all. There is no possible recruit that can make me upset if they do not join.
2. Never chase, beg or bug. I never coax or hype anyone into joining. They must be open and they need to see it for themselves. "Those convinced against their will are of the same opinion still." – Dale Carnegie
3. Manage their expectations BEFORE they join. I want to know someone's expectations of their work output, my support and what their expectations are. MANY times they have unrealistic expectations of either me calling them everyday to wipe their behind or that they will be making $10,000 a month in their first month by doing 45 minutes of work. IF I am unable to correct their expectations, I won't recruit them.
4. Find out why their last opportunity didn't work out. Similar to number 3, I want to find out why, if they have been in network marketing before, it didn't work out last time. This is a reverse sales strategy. Good car salesman will ask you why you chose the current vehicle you drive because they know that people typically use the same thinking to buy similar things. I want to know what do they believe caused them to fail in the past. This will help me correct their thinking if needed.
5. Be the best damn upline you can be. I want to be the best upline I can possibly be because the quality of your product (yes, YOU as the upline are part of the product) because this belief carries forward into your network marketing recruiting. Ask yourself, would YOU join YOU and if you are using a system that anyone can follow, showing up to the major company events AND there to help your team, then the answer should be yes. TIP: Like I said before, the best upline is NOT the one changing diapers and wiping behinds as that does NOT instill the mind of a business owner but one of a parent-child.
6. If you are cynical, skeptical or the majority of the time negative, you will most likely never hear about my opportunity. This rule you could certainly argue and say that they may know someone good or that they deserve a chance too, I see it as time management. The amount of time it takes to help someone with a crappy attitude is about the same time it takes to lead a dozen halfway positive people.
7. Don't manage your team, inspire them. Managing is what most people assume they should do. They recruit anywhere from 5-30 people and then get on the phone barking orders at them to do the things they did to get those 5-30 people. You MAY get lucky with this approach but if you want to dictate success, keep recruiting and THAT will inspire the right people.
8. Entitlement is the ultimate enemy of success. Like I mentioned in last weeks Entrepreneur Mindset post, entitlement is quite simply, the worst. IF during the recruiting process I feel they are coming in with entitlement, I will stop the process and if unable to correct, not recruit them. This includes them believing I need to bend over backwards for the pleasure of having them in my team.
9. If in person, after the prospect sees a presentation, ask them "Ready to rock?" and put your hand up for a high-five. This is the single best closing tactic I have seen, if in person.
10. If you are doing network marketing recruiting over the phone, after the prospect sees a presentation, ask them "What did you like about what you saw?" So long as they are positive in any way, shape or form, follow it up with "Sounds like you are ready to join." IMPORTANT: Tonality is rarely taught amongst Network Marketing recruiting trainers, when you say "Sounds like you are ready to join." End it with a downstroke in your voice like you are saying a sentence, this is NOT to be ended on a high tone as in a question. (Tonality is LETHAL when learned, I teach it fully in my cold market recruiting product)
11. Always be in a hurry. I suggest using a BIC (break in communication) prior to popping the question. Sample BIC's are "I have to run to a meeting but…" or "I gotta hop on this conference call but…", then when they ask you what it is, you can refer back to the BIC, tell them you are happy to follow up with them and tell them all about it.
12. Prospect while you are out versus go out to prospect. SOME people are able to force themselves to go to the mall when they don't need to and just cold prospect. Although I am impressed with that, I don't think too many people want to do that so I teach how to talk to waiters, waitresses and people you more naturally run into.
13. SMP cures all. SMP (show more people) will cure everything that ails you. Low on money? SMP Don't have much time? SMP Not sure what to do? SMP Spouse not supporting you? SMP SMP will create the life of your dreams, you just have to be willing to get out of your head and well, SMP!
Gratitude
Like this post on network marketing recruiting? Feel free to share these with teammates and if you appreciate my work on this, please comment below!
To Your Abundance!
Did This Help You? If so, I would greatly appreciate if you commented below and shared on Facebook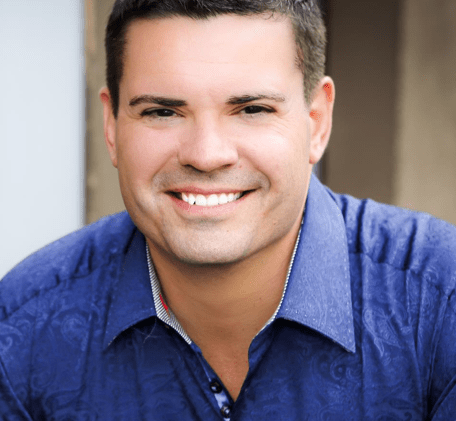 Ray Higdon's Network Marketing Blog
Skype: ray.higdon
Email: [email protected]
"I Teach You the Marketing, Mindset and Sales Strategies to Make More Money and Follow Your Passion!"
PS: Check out my Amazon Store with Nine of My Top Suggested Books – Browse Here
If you enjoyed this post on My 13 Rules of Network Marketing Recruiting, retweet and comment please