Today you are in for a real treat, here are 10 network marketing success tips in the forms of quotes.
Be sure to share these around to lift others up and empower them to create success.
Like Mindset Quotes? Feel Free to Share
I don't know about you but I love success quotes and today I am sharing some unique quotes you may not have heard before and breaking them down into what they mean (in my opinion) in regards to network marketing success tips.
If you have a favorite quote that isn't mentioned on this page, feel free to tell us in the comments and we may use your idea for a future post!
10 Network Marketing Success Tips via Quotes
"Never stand begging for that which you have the power to earn." – Cervantes
You will never achieve network marketing success by guilting others into joining your opportunity or buying your product and you also won't reach success by asking your upline for signups or leads. YOU, no matter what your circumstance have the power to go out and develop the skills needed to create serious success and when you do it won't be cheap and you will know you have done a great thing.
"You don't get paid by the hour. You get paid by the value you bring to the hour." – Jim Rohn
It isn't enough to say how much you have been working or that you have been "busy", what have you been busy at? How many people are you exposing to your presentation, to your opportunity each month/week/day? You solve the problems of others by getting out there and facing rejection not comfortably in your home office watching videos.
"Until you're ready to look foolish, you'll never have the possibility of being great." – Cher
It takes guts. It takes guts to go in a different direction than the masses. When I left my high paying corporate job I definitely ran a huge risk of looking like a fool but it was this willingness to look foolish that created the life of my dreams. If you are worried about what others think of you or more focused on how you "may" look to others, you will most certainly never have the life of your dreams or the life you could have created.
"Forget past mistakes. Forget failures. Forget everything except what you're going to do now and do it." ~ William Durant
You will be hard pressed to locate someone of success that has made zero mistakes or didn't fall on their face a few times along the way. Why then, if we accept that truth, does it matter that you didn't succeed at something in the past. It is all about what you focus on. IF you focus on anything but where you want to go, you have already lost the game.
"Life's challenges are not supposed to paralyze you; they're supposed to help you discover who you are." ~ Bernice Johnson Reagon
Similar to number four, what if you took every crappy obstacle, every non ideal circumstance in your life as things that are MEANT to be there so that you can create a success story that inspires nations? The more challenges you have, the bigger your success story will be and the more people it will inspire so IF you are going through really, really, really tough times then it is your DUTY to overcome so that YOU can inspire.
"Twenty years from now you will be more disappointed by the things that you didn't do than by the ones you did do." ~ Mark Twain
This is a more commonly used one but still very powerful. Keep in mind that this DOES NOT just apply to business. Who in your life do you need to forgive before they are no longer around? Who do you need to tell that you love them before you no longer have that option?
"No one saves us but ourselves. No one can and no one may. We ourselves must walk the path." ~ Buddha
The truth is IF you put in the work, you WILL attract mentors and people wanting to help you on your journey but better to walk your path with the knowledge that it is all up to you than give away your power waiting on someone to hold your hand to the promise land.
"Don't let the fear of losing be greater than the excitement of winning." ~ Robert Kiyosaki
Many people play not to lose than they actually play to win. Stepping in a direction of changing your life will always have a risk of it not working out but always consider the alternative. What happens if you don't change your life? Do you want to be exactly where you are in 5-10 years? If you like Kiyosaki here are some more network marketing success tips from him
"I don't think of myself as a poor deprived ghetto girl who made good. I think of myself as somebody who from an early age knew I was responsible for myself, and I had to make good." – Oprah Winfrey
Will you accept the responsibility that you are here for a reason and you are here to inspire others with your story?
"Capital isn't scarce; vision is." ~ Sam Walton
This reminds me of my post I shared about Tony Robbins where he talks about we never have a lack of resources but instead we may have a lack of resourcefulness. There is more money that has been printed than ever before in history, it is out there and you can get as much of it as you want, IF you have the right vision. This is a little training I mentioned on yesterday's Periscope that could potentially help you with this – My Vision Training. The limitations you have put on your life are make believe. Embrace the idea that a simple shift in believe and mindset can take you from where you are to anywhere you want to go. A shift in my mindset took me from personal foreclosure to averaging over $10,000 a day in revenue last year, where will YOU go?
Did you like these network marketing success tips and quotes? Share around if you like me sharing quotes and I truly hope they empower you to see that you can accomplish anything you want.
Did This Help You? If so, I would greatly appreciate it if you commented below and shared on Facebook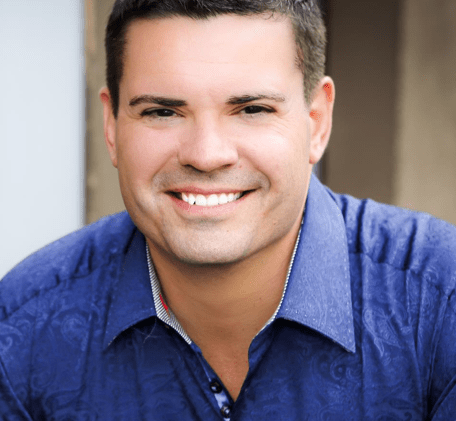 Ray Higdon's Network Marketing Blog
Skype: ray.higdon
Email: [email protected]
Periscope – Ray Higdon on Periscope
Considering Coaching? Check out my Work with Me tab and Survey where we Help People Everyday.
PS: If You Don't have a Team, Haven't Recruited Anyone (or less than 10 people), This is the Course you Should Get – Network Marketing Training Course
If you enjoyed this post on 10 Network Marketing Success Tips – Mindset Quotes, retweet and comment please