Is money important when it comes to having power?
Today we're sharing a story about how money helped a woman see light at the end of the tunnel during a tough situation with her son.
Why You Don't Need Money To Have Power
One of our dear friends, Angel Fletcher, shared her story with money and how it helped her son overcome a tremendously difficult situation several years back.
What she shared is important for all of you to hear because it highlights her strength as a mother, how money came into play, and where power really comes from.
Angel Fletcher is one of the most influential and successful women in network marketing having hit the top rank in her company in just 364 days.
She is considered to be the greatest mind in the industry when it comes to growing organizations through Facebook groups and she'll share her incredible secrets as a Key Note Speaker at RankMakersLive in October.
Here's her passionate talk about money:
"I have two things.
The first thing I want to say is money doesn't give you power over your own choices. Even when you have no money, you have power.
Don't be the victim.
Second thing I will tell you is three years ago I got a phone call, from my son who I had not seen in 3 years, and he told me he had a 1 year old. 
And he's calling crying and saying that he needs me. 
I asked what was wrong, and he said that when he came home from work that day, he found another man with his girlfriend in bed. 
And that night when my son called me, he was sleeping on the couch in his own home, and his girlfriend and the other guy slept in the bedroom because the guy 'had nowhere else to go.'
So my son is crying on the phone and telling me that he heard them from the bedroom planning his murder. They thought he was asleep, so they were planning how to murder him. And how they were planning to get it on video.
So, I booked a flight and my flight left at 4:30 in the morning.
I didn't even sleep that night. By the time I got there, I already hired two attorneys and two private investigators.
I stepped off the plane and within 24 hours we had video and audio recording of them confirming what they were doing.
We called the police in and we got temporary custody of the baby immediately. My son's attorney said by Monday morning (when we had court), my son needed to be in a house that's fully furnished, looks stable, and he needs to have a car.  
Six years ago, I would have been helpless. I would not have even be able to step on a plane.
But within 48 hours I was able to hire the people we needed, get my son into a new home with a new car, and get myself there overnight.
By the time he walked into court, he was dressed like he had money and I had replaced every belonging him and the baby could ever need. 
The next day we walked into court and won full custody of the baby that day. 
Now, money didn't solve my problems. But, money made it a hell of a lot easier to deal with my problems.
It is about the money sometimes. And, it's okay to let it be about the money. You have permission from me to do that. But don't let your power come from that. Have power regardless. - Angel Fletcher
Tweet it
I wouldn't have been able to do all of that without money and who knows how that would have ended.
The reason that I share this with you guys today is because I had no money, was on food stamps, welfare, my rent was $17 a month six years ago. Six.
That sounds like so long, and I know many people who say, "I've been doing this for seven months and I've only recruited one person."
But it takes time. And even though it will be seven years on June 26th since I found Network Marketing. I'm here to tell you that feels like yesterday.
I serve a lot of people daily and for me, it's all about making it a connection and making it come from the heart. It cannot be a transaction for me.
But I'm also here to tell you the money, the money is what changed my everything. So although money doesn't give you power – it helps in situations you need it the most. 
I could have went and got the same gratification of serving people by volunteering at a nursing home, or getting more active in a church.
But none of those things would have ever fixed my son's situation. 
It is about the money sometimes. And, it's okay to let it be about the money. You have permission from me to do that.
But don't let your power come from that. Have power regardless."
Come learn proven strategies from the TOP Sales and Social Media Marketing Minds in the world that will guarantee you get RESULTS and Rank Advance!
Refundable Deposit Ends ON FRIDAY!!!
Secure your deposit NOW to gain access to our private attendee only group, where we're hosting WEEKLY exclusive training, behind the scenes sneak-peeks, and weekly prize and ticket upgrade giveaways from now up until the event kicks off in October!
Seats are extremely limited and this event will sell out
Get Your Ticket Here – RankMakersLive.com
---
More Resources For You:
How To Attract The Right People To Build Your Network Marketing Team
Why People Will Join You If You Are Brand New
29 Sources of Leads so you never run out of people to talk to again.
Did This Help You? If so, I would greatly appreciate it if you commented below and shared on Facebook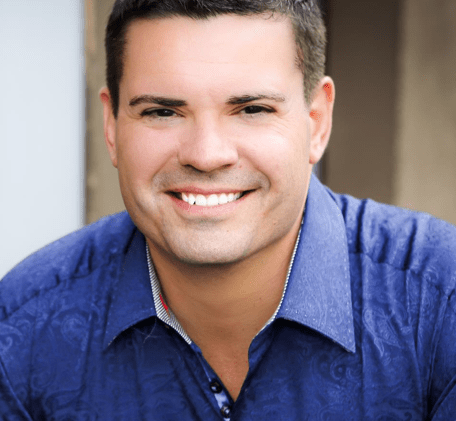 Ray Higdon's Network Marketing Blog
Email: RayLHigdon@RayHigdon.com
Facebook – Facebook.com/rayhigdonpage
Considering Coaching? Check out my Work with Me tab and Survey where we Help People Everyday.
If you enjoyed this post about Why You Don't Need Money To Have Power, retweet and comment please.