<<<<====Share Over Here =)
Why Traditional Marketing
Usually Fails for Network Marketing
There are several distinctions to make when comparing traditional marketing tactics to network marketing, inside this post will help you understand how to create serious network marketing success.
Read this post and watch the video if you want to create the big checks inside network marketing!
What is Traditional Marketing?
Traditional marketing is, well, you know, traditional marketing! It's all those things you do when trying to make sales. If you run a restaurant maybe you join groupon, run yellow page ads, buy placement in coupon books, run online ads, etc. Inside your marketing you have all the unique selling propositions like how great your cheesecake is, how long you have been in business, and all those other reasons that people should come to YOUR place versus any other place and all the things that make you special.
Those tactics are the exact opposite of what you should be doing inside network marketing.
Huh? Read on and watch the video below to learn what I mean.
My History inside Network Marketing
When I very first started with network marketing, I had created success with traditional marketing and my real estate business. I came in cocky and sure I was going to pass up everyone with my traditional marketing skills. These little network marketers didn't know what I was going to do! The truth is, I was clueless. Almost every single thing I did was designed to "make sales" and was not looking at network marketing the way you should and that is, "I wasn't thinking multi-dimensionally".
Even though my upline was making $8,000-$10,000 inside our company and I hadn't made $8-$10 yet, I thought I knew it all. Here's the worst part about traditional marketing inside the homebased business world…you WILL make some sales but you just won't know why you are not duplicating.
Like my man Randy Gage says, "It isn't what works, it is all about what duplicates"
The Difference
Like mentioned above, in traditional marketing you are saying everything that makes you special, using credibility, and you are focused on making sales. You are NOT focused on teaching people how to run their own restaurant, you are just trying to get them there to buy a meal. This is the KEY difference. IF you are to take a traditional marketer and help them succeed inside the homebased business world, you HAVE to get this difference across.
Instead of convincing people to buy, like in traditional marketing, you have to help them believe they can do it themselves.
The Other Big Distinction…
Network marketing is a personal, people business. Most traditional advertising will never work without a personal touch even to get those recruits, let alone to have them duplicate.
Video: Distinctions for Network Marketing Success
If you have ever recruited someone who has had success in another profession or with traditional marketing, chances are, you have ran into the problems I discuss in the video. You will NEVER make big money in network marketing unless you understand the difference. Share this with your all-stars if you want them to last in this business. The exact thing they are doing to get sales is EXACTLY what it keeping them from duplicating. FOCUS ON THE SYSTEM my friends!
Be sure to join us tomorrow night for our big recruiting webinar! You can register for free here, Network Marketing Recruiting Secrets
To Your Abundance!
Did This Blog Help You? If so, I would greatly appreciate if you commented below and shared on Facebook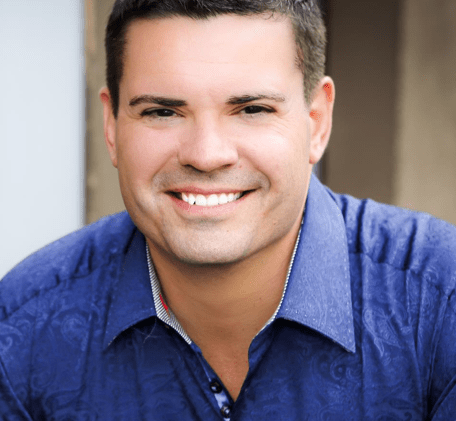 Ray Higdon
Skype: ray.higdon
Email: [email protected]
"I Show Network Marketers How to Recruit More Reps, Get More Leads and Become a Top Earner in Their Network Marketing Company."
Image(s): FreeDigitalPhotos.net
PS: Last year we worked with Tim and the gang to create the Pro Blog Academy, now they are up to something totally new, check out their Free Report here if you want to learn smart ways of using the Internet to generate leads and talk to more prospects

If you enjoyed this post about Why Traditional Marketing Usually Fails for Network Marketing, retweet and comment please