For the last seven years I have been a top earner inside the Network Marketing profession.
Today I share the details of why I am retiring as an active builder inside the profession and where we are going from here.
The Network Marketing Profession Saved Me
July 15th, 2009…I was living in a house that was in foreclosure and I was constantly dodging bill collectors. I had been a real estate investor in the state of Florida since 2004 and had lost it all, including my confidence and all the money I had ever made.
I had gone through a divorce during that time, and had dabbled in network marketing about a dozen times, never creating lasting success in any of them.
My real estate business had totally tanked, me and a partner had bought an advertising franchise that completely failed and I had sworn off network marketing having had a bad upline experience and just didn't ever want to do it again.
My buddy Chris called me and invited me to a home meeting (I knew what that meant). He didn't know I was dead broke and in personal foreclosure and I basically went just to see who was there and didn't plan on joining. When I saw the presentation and really thought about it I figured I had nothing else going on in my life. I had no money and was living on credit cards, my credit was terrible and I had given up hope. I said screw it and joined that network marketing company and decided to give it my all and the rest is history.
In five months I was making $10,000 a month, in seven months I was at $42,000 a month and my tenth month was my biggest month and we hit $50,000+ that month. My girlfriend ended up joining with me (who is now my wife Jessica) and she ended up becoming the number one female earner in the company. When all was said and done we did over one million dollars in commissions in that company and in 2013 that company merged with another company and the money has continued to roll in.
Something happened along the way that we didn't plan.
We never planned on building a coaching and training business like we have but it happened. Along the years we kept getting requests to create different training's and more and more top earners came to us to learn branding and marketing. In April of 2013 we decided that it was no longer of integrity to market our network marketing business to our email or blog list as we had gotten feedback that some leaders shared our training with their teams so we stopped publicly promoting our network marketing business.
This didn't actually stop our recruiting, we continued to recruit people on almost a weekly basis until just recently but we have realized the difficulty in having two focuses. Our coaching and training business has skyrocketed and has become our primary focus. We feel it is where we can impact the world and this profession at the largest level. Last year we had not one but two million dollar months in our coaching and training business and we have had some really interesting things happen these last six months.
We now have over 75 companies that have some forms of our training in their actual back office and this year will be the first year we are keynote speakers at different company events. Because of those reasons we no longer feel it is of integrity to continue to actively build a network marketing team.
This was a VERY tough decision to make as we love our team and company and it is the profession that saved me and helped me turn my life around. The truth is we have had to focus on our coaching and training business these last couple years and simply were not showing up as powerful as we should be in our team. Us selling our position will allow new leadership to show up to grow the team and we HAD to feel good about that to make the decision.
We will most certainly continue to serve the Network Marketing industry and those in it that want to play big.
Clarifications around our "Retirement"
Q. Aren't you too young to retire?
A. We are only retiring from actively
building a team and just solely focusing
on building our coaching and training
business, no hammocks for me just yet!
Q. Were you the top earner in your last two companies?
A. Definitely not, in fact, not even close. We
were the number one earners in our old company,
with no spillover and building both legs, but we were
no where close to being the number one earners in the
company we are leaving currently. We classify
"Top Earner" as being in the top few percentages of
the comp plan at multiple six figures per year
Q. Couldn't you have just collected your residual
check and not sold your position?
A. Yes but that would not have been much benefit
to the team, with us selling it greatly benefits our team,
by selling the position to our upline of 7 years, our team
will have amazing support and will allow us to focus on creating
top earners in ALL the companies in the Network Marketing profession.
Video on Moving Forward and Details on the Retirement
The Network Marketing profession has been so good to us and so amazing, we are excited to provide value in the very highest way we see possible.
Do you agree with our decision? Comment below and let us know. We feel it was best for our team and for the network marketing profession for us to focus on people across all companies, if you agree feel free to share and comment.
Did This Help You? If so, I would greatly appreciate it if you commented below and shared on Facebook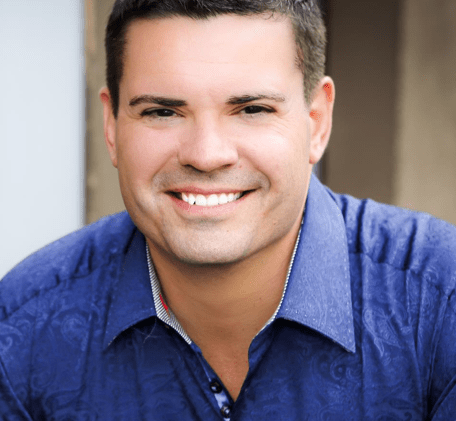 Ray Higdon's Network Marketing Blog
Skype: ray.higdon
Email: [email protected]
Periscope – Ray Higdon on Periscope
Considering Coaching? Check out my Work with Me tab and Survey where we Help People Everyday.
PS: If You Don't have a Team, Haven't Recruited Anyone (or less than 10 people), This is the Course you Should Get – Network Marketing Training Course
If you enjoyed this post on Why I'm Retiring from Network Marketing, retweet and comment please