In today's culture and society, being wealthy tends t0 have a negative connotation to it and a sense of entitlement.
But today, we're talking about how to actually use money to impact, and ways to reduce the "wealthy" stereotype.
Why I Want You To Be Wealthy
Last week you may have seen that Jess and I sent a group of foster kids on a bus to Disney world for the day, and it was so, so cool. And our friend Jamie, who I've known for years, I met her when I was 16 because she's sisters of one of my very good friends right from high school.
I found out that she is basically either a therapist or psychiatrist or psychologist that handles foster kids for the state. So, she deals with the toughest of the tough cases.
We've had some long discussions and she's heard my story of some of the abuse that I went through and she's encouraging me to get more involved with the foster kid's situation.
I'm excited to do that because she said, "You have no idea how many of these kids would really relate with your story, because most of them have been abused. Most of them have had, not great childhoods."
She had the idea of sending some of the foster kids to Disney.
And I'm like "Well, let's do it. What do you need?" And so she gave us a number and we did it.
She surprised us yesterday by bringing the bus to our house with the kids on and it was just so cool. And two of the kids had to use the bathroom. So we are like sure come on in, and the one girl she says "Is this one house." I don't know what she though it was but it was our home. And it was just really cool.
Going along with that, I got this message:
That's why we share this stuff.
That's why, because we want to open the minds of people of what's possible.
If someone who you know was heavily abused, was addicted to drugs, who didn't finish high school on time, who was dead broke, went through foreclosure.
If someone like that can later in life send a bus of kids to Disney, foster kids to Disney, then what else is possible, man?
Money Isn't Evil
And so this is one of the big things. I want you to stop drawing the conclusion that certain politicians want you to draw, that the media wants you to draw, that Hollywood wants you to draw, that being wealthy is bad, evil, greedy, or that you hurt other people to get there. Or that you're just selfishly hoarding your riches.
I want you to get away from that kind of ideology, which is created to shame and disrupt.
It's created to entrap people in that mindset from having this division right, it's this ideology to create division between abundance. Abundance and victimhood.
It's actually designed to keep you a victim so that you're focused on what's wrong with the world versus what you are actually capable of doing.
It's changing the mindset, getting into action, doing the work to impact more people, getting your product in the hands of more people, getting your service in the hands of more people.
Get more people open to the opportunity.
What would you do if money wasn't a problem if you had plenty?
What's possible in your world?
What can you do?
Why can't you be the person that initiates that?
That abuse center, that educational center, that learning facility in Africa, those water Wells, whatever, right?
Why not?
Maybe the pursuit of having more money isn't so bad.
Maybe the pursuit of becoming wealthy isn't so bad because it's not what you have. It's what you do with it.
Come up with the three things for yourself.
What would you do if money wasn't a problem if you had plenty?
Let that inspire you.
Let that excite you, let that energize you and pump you up because you can do so much more if you have more resources and we want that for you.
Do you want to recruit people you don't know?
If you're interested in more coaching on cold calling, check out our Cold Market Recruiting Blueprint!
In the Cold Market Recruiting Blueprint, I share:
What to Say to each type of Cold Market Prospect
How your Tone effects whether they'll say yes or no
My Follow-up System for both short term and long term follow-up
3 things you should always do to prevent you from saying too much
And so much more….
Get The Cold Market Recruiting Blueprint Now
More Resources For You:
How To Attract The Right People To Build Your Network Marketing Team
Why People Will Join You If You Are Brand New
29 Sources of Leads so you never run out of people to talk to again.
Did This Help You? If so, I would greatly appreciate it if you commented below and shared on Facebook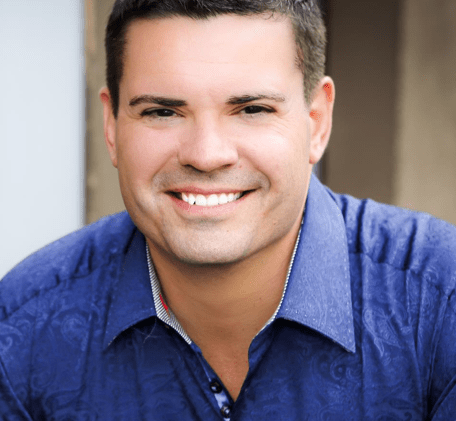 Ray Higdon's Network Marketing Blog
Email: [email protected]
Facebook – Facebook.com/rayhigdonpage
Considering Coaching? Check out my Work with Me tab and Survey where we Help People Everyday.