<<<<======Share on Facebook Here
If you Like, RETWEET HERE============>>>>
And Comment Below!
Why I Regret Starting a Lead Generation Blog
You probably already know this…but i'm a fan of blogging. big fan.It's one of the best ways to create an audience, build trust, and reach people at the precise moment they're looking for answers.
My biggest regret is not having started my blog on a community platform like Tumblr or Blogger.
These platforms are an excellent way for a beginner to start blogging without getting into the technical how-to of setting up a blog. You can be up and running with leads and traffic in a few hours.
There are a number of amazing free themes you can choose from to personalise the way your blog looks too.
But more important than having a professional blog is engaging your audience and keep them hungering for more.
I know this first hand. I've been using a self-hosted blog where i built a huge audience of 10's of thousands of visitors every month. It took a lot longer than if I'd done it at a community – but through consistently researching topics of interest to my readers, I've been able to maintain a 70% return-visitor rate!
How would it feel to have 10's of thousands of hits to your business?
Community blogs give you the additional benefit of an existing audience who love to read blogs and who are often bloggers themselves.
How can you benefit from this simple little fact?
When most people start a blog, they are starting in a vacuum. No body really knows about the blog. Search engines wouldn't have yet indexed it. It doesn't turn up for popular searches – and even if it had the most useful information in the world, was the most entertaining blog you could write….
no one would know about it!
At a community blog, there are many cool features, that if you use just right you'll be discovered by FAMOUS bloggers in your niche – people who are looking for content just like yours to write about, comment on, or feature.
Right now i'm accepting a few students into an excellent ongoing training environment for Network Marketers and showing them how to get huge volumes of leads through simple community blogs. You can check out the training program here… it's only $9.97 to try:
https://rayhigdon.com/blogcommunity
Click the link and sign up, I'll see you on the other side!
If you enjoyed this post please comment and share if you want more content like this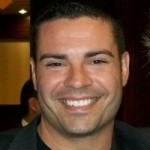 Ray Higdon
Skype: ray.higdon
Email: RayLHigdon@RayHigdon.com
Image: zirconicusso / FreeDigitalPhotos.net
PS: If Your Upline Does Not Have a Step-By-Step Blueprint For Success, Check This Out (Unless You Already Have Too Many Leads) –

Click Here For Instant Access
PSS: My company is pre-launching in the UK on September 1st, For More Info on Numis, Go here – Ray and Numis