<<<<=====Share on Facebook Here and Google+ above

If you Like, RETWEET HERE============>>>>
And Comment Below!
Why I Decided to Make a Blog
You ever feel overwhelmed by all the options out there for online marketing? You can do SEO, advertise, make a blog or focus on social media…so many choices! This post contains the reasons why I decided to make a blog and focus on that marketing method.
Should You Make a Blog?
Well, I can tell you that you DON"T HAVE to have a blog to reach success in Network Marketing, but I like having a blog. In this post by studying my reasons you can decide for yourself if you should make a blog or stay status quo.
The Reasons I Decided to Make a Blog
1. Didn't have money to invest in advertising.
2. Had no idea how to create cool capture pages.
3. Had invested a lot of money learning stuff and a blog is a real easy way to share this knowledge.
4. Wanted something that would stay online forever, I sometimes get sales and leads from blogs I wrote over 2 years ago!
5. Learned that search engines love consistency and fresh content and a blog is a real easy way to meet their needs.
6. Someone successful told me it was a good idea!
7. Found out if you make a blog and it is your primary marketing method, you can shoot videos on your vacations, post them on your blog and some of that will count as tax write-offs! (maintaining a blog makes you a sort of Author)
Can You Make Money Blogging?
Um, yeah! You can certainly generate income when you make a blog. Consider for a moment the benefits of having a blog:
– Brand yourself online
– Get daily leads and traffic
– Have an online "Bank" of articles that YOU control
– Make sales from your blogs from affiliate offers and your network marketing business!
– Build major credibility, when someone has an objection, just send them to one of your blog posts instead of waste time explaining it!
Join the Discussion: Why did YOU make a blog?
IF you are one of the savvy marketers that already has a blog, you saw my reasons above, what were your reasons? Why did YOU make a blog?
If you enjoyed this post please comment and share if you want more content like this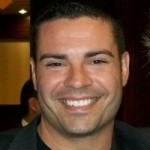 Ray Higdon
Skype: ray.higdon
Email: [email protected]
Work With Me – Numis Network
Image(s): FreeDigitalPhotos.net
PS: If Your Upline Does Not Have a Step-By-Step Blueprint For Success, Check This Out (Unless You Already Have Too Many Leads) – Click Here For Instant Access
If you enjoyed this blog on why to make a blog, retweet and comment please