<<<<=====Share on Facebook Here and Google+ above

If you Like, RETWEET HERE============>>>>
And Comment Below!
Why I Created the Blog Course:
The Pro Blog Academy
Some people have asked me why I created a blog course that goes into full detail of exactly how I have built my business, became the number one income earner in my network marketing company and dominated so many affiliate contests. The reason I created the pro blog academy is this is exactly what this industry is supposed to be about, helping others have success. Read on to discover what's really inside this blog course.
What Blog Course Did I Use?
Here's the reality, I wish there had been a great blog course when I started. I had to learn by trial and error. It took me a good six months before I even got my first lead! That may sound discouraging for some but all I can say is, "It wasn't easy, but it was worth it".
Who Might Consider Purchasing This Blog Course?
People who don't have a lot of time
Struggling internet or network marketers
People frustrated with talking to unqualified leads
People suffering from information overload and just want a simple system that works
People wanting to generate an additional income from home
People looking to better brand themselves
OK, So What's Inside the Pro Blog Academy?
First, you get the core modules of the Fast Track System.
– Module 1: How to identify your target prospect, setup your blog and create your "Persuasion Shell". There are MANY testimonials that came from JUST this module alone (You can see all the testimonials by clicking here ==>>Pro Blog Testimonials)
– Module 2: Ever struggle with "what to talk about"? This module covers how to come up with content even if you are totally not creative. Keep in mind I failed English 4 in High School (Thanks Ms Dewitt!) but am still able to come up with content on a daily basis, it's easy when you know what to talk about.
– Module 3: Traffic, Traffic, Traffic! Look over my shoulder as I share with you EXACTLY where I get all my juicy, yummy traffic from. This module alone will pay for the investment in the blog course.
– Module 4: Now that you have leads and traffic, lets convert them to sales! Imagine the looks on the faces of other reps in your company when they see you go from struggling to being on the leaderboard! Check out how many of the testimonials talk about how they got signups into their company the very first week of using the system!
Investing in this Blog Course Also Gets You Live Coaching Calls!
When you invest in the Pro Blog Academy, you also get LIVE access to four coaching webinars with me. This is where you can ask your TOUGH questions and get REAL answers!
Don't worry, if you can only attend a few of them you do get all four downloadable as recordings. Also, when you get the system you also get four coaching calls we have already recorded as a bonus.
Your "On-Demand Digital Vault"
We know people learn by all kinds of different ways and means. That's why we put the entire blog course not only in video format but also in mp3 format, as well as TRANSCRIBED for you!
Whether you like to watch, listen or read, we got ya covered. The other reason marketers want to continually invest in your digital library is having information at your fingertips keeps you ahead of the game and ahead of your competition.
The Pro Blog Academy Mastermind
One of the most beneficial parts of the Pro Blog Academy are it's students! When you invest in this blog course you gain LIFETIME access to our exclusive "members-only" mastermind where you can post your questions and your blogs and get REAL feedback.
Marketing Swipe File
Included in the Pro Blog Academy is our marketing swipe files, these include a ton of resources for your blog and the reason they are included is not everyone has studied blogging as much as I have and this will CERTAINLY cut down on the amount of time you have to spend.
Done for YOU Lead Magnets
The best way to get more leads is to have a killer giveaway on your blog. Ever scratch your head and wonder what a good giveaway is? We anticipated that problem and went ahead and created 7 free video giveaways that ANYONE can use. We show you step by step how to implement them as well. Know that when you have a great giveaway on your blog, you WILL get more leads and more leads means more freedom!
How to Generate Commissions Through Email
When you get your copy of the Pro Blog Academy, you will also receive my recording called "Email Riches". Look over my shoulder as I type out emails that get people to take action. You'll see how I balance value and sales without turning off those on my email list. This right here is a total game changer!
100% Risk Free Investment!
I believe in this blog course so much that we have a 100% risk free, no questions asked, iron clad money back guarantee. If you try the academy for 30 days and are not totally satisfied, simply request your money back and you got it as well as our best wishes.
Fast Action Bonus: Tickets to the Pro Marketing Summit!
Wanna hang out with the best in the industry? People like Eric Worre, Mark Hoverson, Michelle Pescosolido, Diane Hochman, Tim Erway and Myself? Well, those who take action before Sunday night, June 17th, will also receive as fast action bonuses, Two tickets to the Pro Marketing Summit! If you can make it, great! If not, these are transferable. You can sell them or give them away on your blog!
Fast Action 10 Minute Blog Blueprint
Struggle with technology? No worries! These short, concise videos will show you exactly how to setup your blog in just under ten minutes.
Fast Action Bonus: Get your Blog reviewed by me!
People ask me all the time to take a look at their blog or make suggestions to them. This might be the most profitable bonus for you is to get your blog personally reviewed by me. Just for full disclosure, you MUST go through each module of the fast track system BEFORE I review your blog. This makes sense as if you follow the system you are going to probably make some changes based on the training and then my review will help over and above what you learn in the blog course.
Final Bonus: Forty Hours of your very own Virtual Assistant!
But Ray, I don't have time to setup my blog!
But Ray, I don't think I can walk through the step by step videos!
But Ray, I am in information overload and can't get out!
All of that goes away when you have your very own virtual assistant. I have partnered with my friend Michael who owns a VA company and Michael has agreed to give each buyer of the Pro Blog Academy forty hours of their very own virtual assistant. This is powerful because some people need time more than they need money and a VA will help with that. You do NOT have to continue the VA service if you do not want to but you just might find that having a VA will set you free!
Video Overview of the Pro Blog Academy
How to Buy the Pro Blog Academy
It's easy! Just go here and know that everything I talked about on this page is over $5,000 worth of value, you aren't going to pay $5,000 though, smile because you are going to get a great price on this entire course and what that means to you is freedom is right at your fingertips! Click Here to invest in yourself, your future and get your admission to the Pro Blog Academy! (see you in the mastermind!)
If you enjoyed this post please comment and share if you want more content like this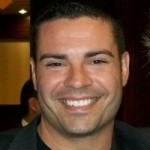 Ray Higdon
Skype: ray.higdon
Email: [email protected]
Work With Me – Numis Network
Image(s): FreeDigitalPhotos.net
PS: If Your Upline Does Not Have a Step-By-Step Blueprint For Success, Check This Out (Unless You Already Have Too Many Leads) – Click Here For Instant Access
If you enjoyed this blog on the blog course, the pro blog academy, retweet and comment please