<<<<======Share on Facebook Here
If you Like, RETWEET HERE============>>>>
And Comment Below!
Who Else Wants to Discover

How I Climbed From the Brink of Bankruptcy to $50k a Month?
I lost my personal house to foreclosure. There, I said it. Am I proud of it? No. It was a beautiful house and one I had planned on staying in for a really long time. I made two bad mistakes during the real estate boom that would come back to haunt me but in the end, I am so grateful for those mistakes as it completely freed me. Sounds weird right? Let me explain.
Life was goooood..
The year was 2005 and real estate was rocking! I had left my corporate job (database administrator at an insurance company) to become a real estate mogul. My partner and I started buying rental properties to create cashflow. It's crazy looking back the risk and overheard we would take on to make an extra $100 a month. Things were looking good as we completed the purchase of 37 rental units our first year in the industry.
Come 2006 I learned the art of flipping houses. I had trained a team of awesome men and women how to close real estate deals and we were crushing it. I would market to find the deals, get my negotiators to head over to the houses and wrap them up under contract and then I would at the same time be marketing for buyers (which there were plenty) and have the houses sold before I even stepped foot in them. We were able to move over 200 houses this way with an average profit between $12,000 and $20,000 per house. Life was good.
Screeeeching Halt
One day, I got a really weird feeling. It has been two weeks since I had had a closing and that was the longest period of not making a sale in as long as I could remember. I was calling my assistant and my team to try to determine what we were doing wrong. Nothing was the answer I kept getting back but that the banks were all taking a really long time on each deal.
Two weeks turned into two months. Mind you that my advertising machine that was costing me about $20,000 a month in direct mail, radio, etc kept rolling on except now we were getting contracts but nothing was closing.
Sticky Salt in the Wounds
Remember those 37 rental units? Well, when the real estate construction came to a screeching halt in my area, there were less tenants making money so the rents went down. Those units we had carefully selected due to cashflowing $100 per unit were now losing an average of $400-$500 per unit.
What REALLY drove me to the Internet and Network Marketing
Here's the truth. What got me into online and network marketing was not to change the world, help people, or lift people up, it was to get my butt out of foreclosure and out of massive debt! I find it hard to focus on others when you barely have enough money to put food on the table. Twelve months into not one of my real estate deals closing had me down to $300 in the bank account, in personal foreclosure and my girlfriend at the time working at Nordstrom at the makeup counter to cover the utility bills.
Once I made a decision to build a successful business all sorts of things started happening for me. I repaired a relationship with my Dad, a friend introduced me to the network marketing company that I am involved with now and I found an online marketing system that, albeit slow at first, has enabled me to generate millions of hits to this blog site you are reading right now as well as make tens of thousands of dollars per month.
Now that my financial devastation has been averted and transformed, I now focus on helping others and spending time with the important people in my life. I have won 7 fully paid for vacations in the last 24 months and my life is completely different than it used to be.
From Foreclosure to Fiji
On November 7th, me and my newly wed bride will be heading to the resort of Namale, located in Fiji for a ten day honeymoon. Namale is owned by Tony Robbins and is an all-inclusive resort that has the 4th highest rated spa in the world and the #1 rated spa in Fiji.
"We sat under a blaze of stars in the middle of the South Pacific. Where clear seas gently swayed. Lush green rain forests spoke. And vast blue skies awoke. Here, we saw people everywhere spending time with Fijians in their unspoiled land."
—Anthony & Sage Robbins
To check out Namale and do some dreamboarding for yourself, visit their site at http://www.namalefiji.com/

What Does This Have to do With You?
In a word, everything. Could I have climbed out of foreclosure to Fiji within 24 months in any other industry? I don't think so. Through the power of online and network marketing I have completely changed my life but what is cool is in this business you literally cannot create an amazing life without affecting a lot of other people.
What to do after reading this post:
– Let me help you. This does not mean you have to "join my mlm", at this point I am happy to offer suggestions based on your situation whether you join me or not. I may make some suggestions that will have you spend some money like I did but only on things that I have thoroughly tested myself that I know work and are doable.
– Create a daily routine that if followed will ensure your success. I can help you with that as well as I have designed hundreds of routines for people from all places with all sorts of routines.
– Stop buying stuff unless you have someone to guide you in it's application. Locate someone you look up to for that help or I can at least offer some guidance.
For those that believe I can help, simply shoot me an email at [email protected] and I would be happy to help.
I wish to thank my teammates and mentors for helping me get to where I am and I look forward to helping even more people on their own personal road to success!
If you enjoyed this post please comment and share if you want more content like this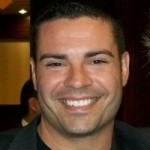 Ray Higdon
Skype: ray.higdon
Email: [email protected]
Image: pixtawan / FreeDigitalPhotos.net
PS: If Your Upline Does Not Have a Step-By-Step Blueprint For Success, Check This Out (Unless You Already Have Too Many Leads) –

Click Here For Instant Access
PSS: My company is pre-launching in the UK on September 1st, For More Info on Numis, Go here – Ray and Numis