<<<<====Share Over Here =)

What To Do When You Hate Mondays
If you hate Mondays, you need to read this post. It will help you create a life that you enjoy, rather than a life  you only enjoy on weekends.
This Weekend in Key West…
So we spent the last three days at Fantasy Fest in Key West, it was a blast, crazy, insane, but a lot of people just having fun. Today (Monday) rolled around and some of the group had to hurry back to work, whereas we just didn't.
You see, in today's technical arena, IF you understand marketing and leverage, you can work anywhere. When you create RESIDUAL INCOME with your home based business, the only reason you look forward to the weekends…is to hang out with your friends that have jobs.
Erase the Hate Monday Syndrome
Here's the deal, if you don't LOOVVEE your job, create a plan to get away from it. Don't think that you "need" to have the job or that there is nothing better out there for you. We are not meant to ENDURE life, we are meant to ENJOY it! If you do love your job, then why are you reading a post about hating mondays? lol
Now, also, don't HATE your job or you will carry around a vibration of negativity in your job which will bleed onto all your other pursuits. be thankful that you have that job as it will provide you the seed money to create a real lifestyle. Do your best in your job and then use your free-time to get better at marketing and creating your home business. Here are some tips that will help you in this:
1. Stop wasting your drive. Listen to growth audios or make calls to potential clients to and from your job. This right here could totally change your life.
2. Stop wasting your lunch and breaks. Yes, hanging out with fellow employees is great and all but keep in mind you are the average of your five closest friends. If you want to create an above normal life, start doing things differently.
3. Turn off the TV. Most people get home from work and want to chill out from the door and their version of that is plopping in front of the TV. You are wasting precious time that you can never get back. In 12 months of turning off the TV and instead investing that time into your education and applying the principles of marketing, you WILL break yourself free from an existence where you used to hate Monday's.
I used to Hate Mondays
How do I know this stuff? Because I used to hate Mondays. I had worked my way up the corporate America ladder to an 80k a year salary (which I used to think was a lot of money) and I dreaded leaving my kids every Monday morning. Now, because I invested my TIME into learning how to be a home business owner, I spend more time with my family than ever before, making more money than ever before and having a blast while doing it. Last night while I partied on a 57 foot boat in the Keys, I was getting emails on commissions being generated to me. There is NO EXCUSE to hate Mondays in today's or ANY economy. You choose how to spend your time, invest it wisely.
To Your Abundance!
Did This Blog Help You? If so, I would greatly appreciate if you commented below and shared on Facebook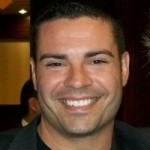 Ray Higdon
Skype: ray.higdon
Email: [email protected]
Work With Me – Numis Network
Image(s): FreeDigitalPhotos.net
PS: This is the company I joined and went from part time to fulltime in 4 months. If you are coachable, you can check it out here
If you enjoyed this post about What To Do When You Hate Mondays, retweet and comment please