What to do you when a leader quits your network marketing team? How do you reach out to that downline?
Here's exactly what to say and how to make sure you keep those teammates happy and producing.
Connect With Teammates
I always did my best to connect with as many teammates as possible. If you have a big leader, I would at least offer to do maybe a training for them or at least highlighting some of them that are creating success.
Quite a few times, I would have a leader come into my team, rock it out and then jump to another team. Maybe they got a check off or something like that. But, they jump to another company and a lot of times and their people would actually stay with me and it's because I took the time to provide value.
I had a great infrastructure with our team Facebook group and I would do my best to really connect with anyone that was producing.
I wouldn't step on the toes of the leader. If I sensed that there was sensitivity there, then I would just do things in mass and if they retracted to it awesome. If not, no worries.
Don't assume that your leaders have it handled. Don't assume that. Because you'll miss people that, if they do decide to leave or, you'll just miss people that the leader isn't servicing.
It's very common for someone to come into network marketing, build an organization and just not connect with them very well.
You take it upon your shoulders to at least do your best to connect with as many as possible. Especially people that love on your customers. But if someone's producing, at least send them an 'at-a-boy or an 'at-a-girl, right? At least send them a kudos or a thank you card or something.
[mashtweet tweet="Do your best to connect with as many producers and loyal customers as possible" quote="Do your best to connect with as many producers and loyal customers as possible"]
What To Do When A Leader Leaves
As far as what to do now when you get people that rolled up to you?
You can message them, I would just be straightforward.
I would just send them a message and say, "Hey, I just want to give you a head's up." You don't even have to talk about, I wouldn't actually,
I would not talk about the leader that left. And, I would reach out to them and say, "Hey, I just want to give you a head's up, I am actually in your up line."
I would NOT say, "You rolled up to me because your leader quit." Because a lot of them don't know. They didn't get the memo.
It's something that not everyone will have gotten the memo so why raise their awareness about it?
I would just say, "Hey, just so you're aware, I'm someone up in your up line and I would love to connect with you and if you're someone that really, if you're looking to get help building the business, I got your back."
If you have a Facebook group (which I think you should), I would point them to that. "Hey, by the way, if you want to join the team group here you go. If there's anything I can do for you at all, let me know. Let me know."
Did you find that helpful?
Let me know what you think in the comments below. And, feel free to share this with your teammates.
---
Get to our next event to learn Effective Network Marketing Tactics & Growth Strategies Using The Power Of Social Media for FREE!
Are you an existing Rank Maker? If so, Click Here
Are you not yet a Rank Maker? Click Here
More Resources For You:
How To Attract The Right People To Build Your Network Marketing Team
Why People Will Join You If You Are Brand New
29 Sources of Leads so you never run out of people to talk to again.
Did This Help You? If so, I would greatly appreciate it if you commented below and shared on Facebook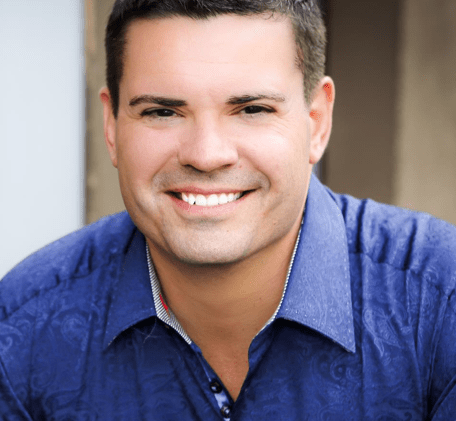 Ray Higdon's Network Marketing Blog
Email: [email protected]
Facebook – Facebook.com/rayhigdonpage
Considering Coaching? Check out my Work with Me tab and Survey where we Help People Everyday.
If you enjoyed this post about What To Do When A Leader Quits Your Network Marketing Team, retweet and comment please