What to do when your network marketing company makes changes that you don't like?
Here is my unfiltered advice on what you should do.
What To Do If Your Network Marketing Company Makes Changes You Don't Like
What to do when your network marketing company makes changes that you don't like?
So, what to do?
The reason I'm bringing this up, just full transparency, is we have around 50 clients in different companies that we work pretty closely with. And there is three companies that have made some big shifts.
And so, I'm talking with lots of people and trying to help them out.
And I thought I would just share that information because if we're dealing with leaders on our side, that means that tens of thousands, hundreds of thousands of people are impacted and effected. So I will give you some advice.
Right now there are three companies I know dealing with changes. But, let's be honest, there's always companies making changes that may not be perceived by many to be that great, and sometimes they can be difficult changes.
Some Common Situations:
Sometimes it's a company that does a lot of promotions. Like every day is a promotion, a new promotion. Sometimes people struggle with that. Like experiencing promotion fatigue.
Sometimes it's a restriction. Maybe the company is wanting to have better longevity and so they get a little tighter, they get a little tighter on what you can say in your testimonials or what you can say to lead people into coming into your business.
Sometimes they can go from wide open to a restriction of "Don't be sharing your income, don't be sharing your lifestyle, don't be sharing that kinda stuff."
My Advice
At the end of the day, here is my big advice for you…
If you are in a company and they make some changes that you don't like, I would suggest very strongly against using that as a reason to leave the company. And the reason is that wherever you go, they're going to make changes, I guarantee you.
There's gonna be changes in:
The product
The compensation plan
How you can build the business
There's gonna be changes. Wherever you go, that's the only guarantee. That's the only thing set in stone, is that there's going to be changes.
I would be very cautious that don't leave a company out of weakness.
Out of weakness means that you experience something that you weren't able to overcome.
In talking with some of my clients who have their company has recently changed the way that you can share the opportunity, you can't share that it changed your life, you can't share that you were once dead broke, foreclosure, bankruptcy or whatever. And now you're started at the bottom, now you're here. You can't do that kinda thing in certain companies and so, my advice is play the cards you were dealt.
Play the cards you were dealt.
Tweet it
Play the hand that's in front of you.
And a lot of times, when it gets tough people get a new hand. And they'll take this new hand and they'll look at the old hand and be like, but the old hand was so good. The old hand, boy, we had it made.
The old hand, and this is a very dangerous pattern.
There's still people that are like man, my old hand was so awesome and cool. Well guess what? You ain't got it. You don't have that old hand anymore.
You'll find that wherever you go, you're gonna find some change is gonna put you in that defensive mode.
What is Security?
Security is not having a great job at a great company.
I'm not bashing jobs, by the way, security is not even being the top earner of a company.
I've seen companies shut down.
Are you truly safe as a top earner at a top company in a secure job? Are you truly safe anywhere? Am I safe? No.
None of us are truly safe.
Here's the thing that gives you security: Your ability to adapt.
That's it.
Your ability to adapt is your security blanket.
Your ability to adapt is your security blanket.
Tweet it
So, if tomorrow, some craziness happens and I get a piece of paper that says you're banned from the internet for 10 years. Then I better be willing to adapt or I'm gonna end up homeless. You get it?
No Guarantees:
Any relationship that you have, you sure hope that it lasts forever, but nothing's guaranteed.
Any job that you've ever had, you hope lasts forever, isn't guaranteed.
Any company you think lasts forever, you hope but not guarantee.
Nothing's guaranteed.
The only thing that grants you security is your ability to adapt, your ability to roll with the punches. Your ability to lean a new set of rules and then take those rules and make it frickin' happen.
If you have had changes in your company that you're not excited about, instead of doing what most people would do, which would be corral around the water cooler and say, "Hey, do you hate the new changes too?"
Get over it. If you go somewhere else, guess what, they're gonna change something you don't like either, and get over it and produce with the hand you were dealt.
Produce with the cards on the table.
To Play Big
You have to be willing to adapt.
And there may be comp plan changes, there may be software changes, there may be changes in the back office and how it reports or something like that.
There will always be reasons to point and say, "Well, here's why I can't produce at the level I used to or here's why I can't hit those things."
It's all baloney.
Because think of the new person that's coming in that isn't aware of the old way. They need to have the confidence that they can pick it up and run with it. And so, be willing to adapt.
I would be very cautious to leave a company because of changes, because guess what? I don't care what company you join, there's gonna be changes there, too.
More Resources For You:
How To Attract The Right People To Build Your Network Marketing Team
Why People Will Join You If You Are Brand New
29 Sources of Leads so you never run out of people to talk to again.
Did This Help You? If so, I would greatly appreciate it if you commented below and shared on Facebook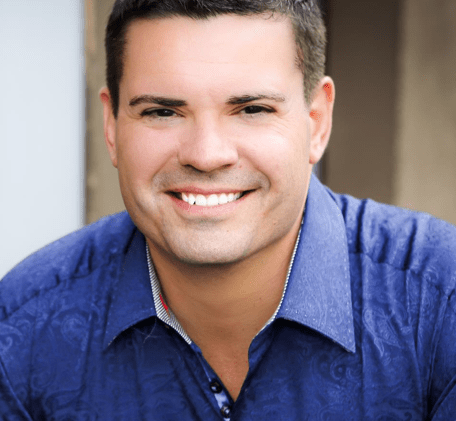 Ray Higdon's Network Marketing Blog
Email: RayLHigdon@RayHigdon.com
Facebook – Facebook.com/rayhigdonpage
Considering Coaching? Check out my Work with Me tab and Survey where we Help People Everyday.
If you enjoyed this post about What To Do If Your Network Marketing Company Makes Changes You Don't Like, retweet and comment please